While many businesses in town have struggled due to COVID-19 shutdowns and pandemic restrictions, some have been surprised by increased sales.
"Bike sales are at a record high," said Al Ross of the Tantalus Bike Shop, adding this uptick is global, not just in mountain bike-centric Squamish.
Ross has had the shop, located in the Garibaldi Village Shopping Plaza, shop for 25 years.
When the pandemic was declared by the World Health Organization in mid-March Ross said he looked around the shop and wondered if he would be able to sell what he had there by September.
He needn't have worried.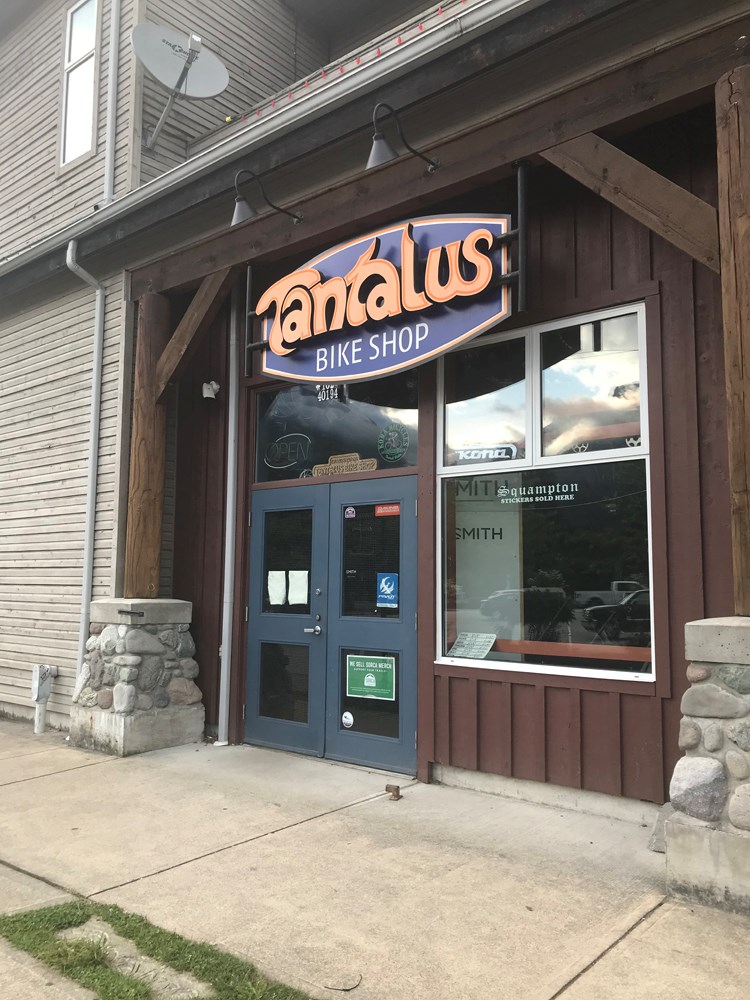 Like other local bike shops, he was able to stay open with COVID-prevention precautions in place. The staff of seven was kept on and kept busy.
"Every year has increasingly gotten busier, but this year it has just ramped up so much since the start of COVID."
Initially, entry-level bikes sold quickest, but every type of bike was rolling out of the store, he said.
Ross credits the fact that biking was one of the few activities you could do throughout the pandemic and still social distance as part of the reason sales were brisk.
Also, parents with kids at home used a bike ride as PE and even a mechanic's lesson, Ross said.
"With a real horrible situation world-wide, there are always these silver linings."
It wasn't just bike and sales that were booming. Ross says that more bikes were coming in for maintenance than his employees could keep up.
"There would be literally 25 to 30 calls per day of people looking for service," he said.
Things have settled down a bit recently, Ross noted.
A long-time Squamish local, Ross said the coolest thing is that mountain biking is being taken up by locals who maybe never would have gotten on a bike. He likes hearing about them getting out onto Squamish's immense trail system.
"A few of them came back and said, 'Al, I see why you are so into this!'" he said. "It is like they suddenly have a new appreciation for their town."
Jared Walker, a Squamish rep for Outdoor Gear Canada, which sells bikes and accessories to the stores in town, said sales have been strong for his company as well.
But at first, that wasn't the way it looked like things were going to go.
At the start of the pandemic, orders dropped off almost completely.
"Our orders shut off like someone turned off the tap," he said. "There was lots of uncertainty so lots of retailers stepped back. People had all their orders on hold — sales really slowed down for two weeks."
At the retail level though, stores quickly got really busy and soon suppliers were feeling the increase too.
"Basically, from the first week of April on, things were really cooking and that momentum really just continued on through April, May and June, so far," Walker said. 
He concurred with Ross that initially family and recreational bikes and helmets were the hot tickets.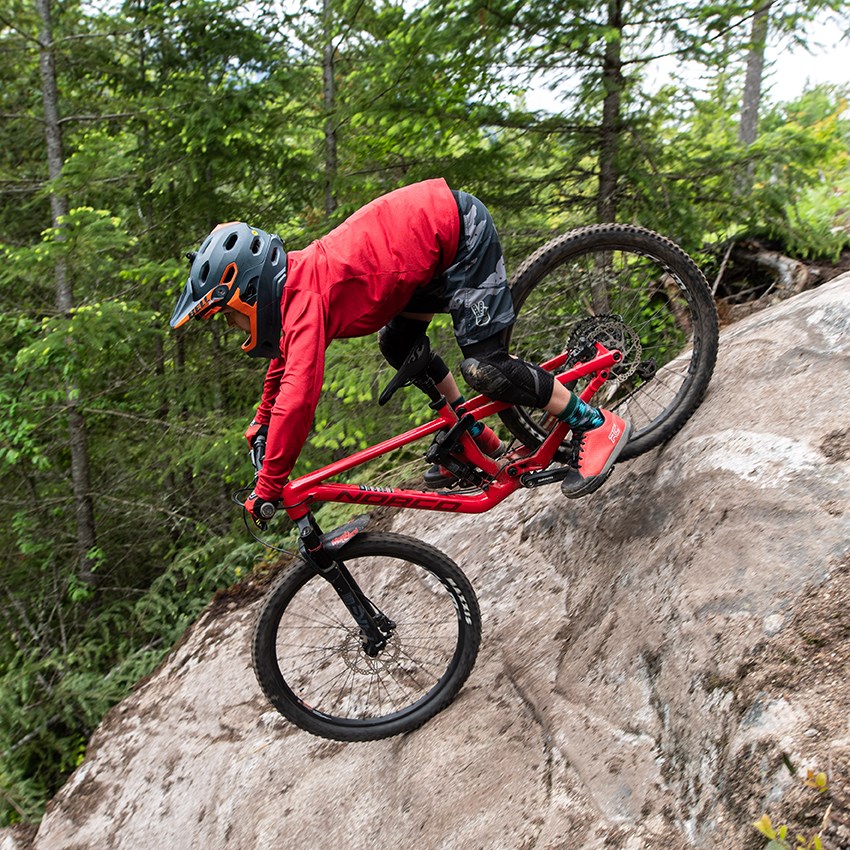 The long-time cyclists held off buying extras they needed at first, but now sales of items like gloves and other accessories are up.
Perhaps surprisingly, high-end bikes are still selling, too.
Walker attributes this continued investment to the fact that there are segments of the population who are still working, and because they are working perhaps from home and can't spend their money on many of the things they normally would, such as eating out and entertainment, they are spending it on their hobby, biking.
"For some people, they are more flush than ever," he said.
On the flip side, for people who are laid off, discretionary spending is being put into healthy activities or redirected from the places they would have spent their money, Walker said.
"If you are out riding your bike every day, it makes sense to invest where you can be doing something, so people are buying that equipment that they want to use every day," he added.
What excites him is that the interest in cycling has increased and he expects that may last.
"The pandemic has gone on long enough that we are creating new habits and [many] will likely become cyclists at the end of this," he said.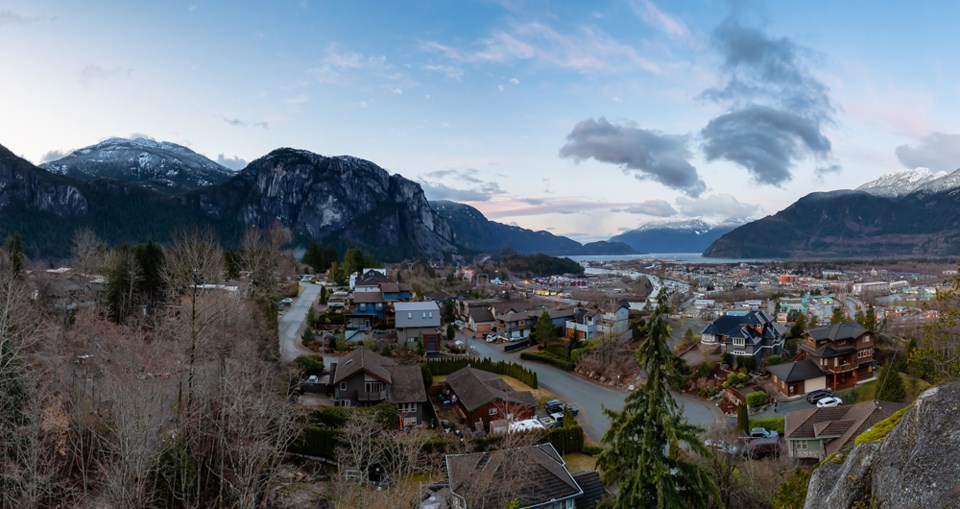 Squamish overall
Louise Walker of the Squamish Chamber of Commerce told The Chief that Phase 2 of reopening has allowed some businesses to reopen, but the situation remains very precarious for many businesses.
In a recent survey across the B.C. Chamber network, conducted May 11 to 15, she said, only one in four businesses (26%) felt able to restart and operate profitably with the gradual easing of restrictions.
The biggest challenges to restarting are: attracting customers or revenue (75%), having enough operating cash for expenses (49%) or to meet safety standards (31%), and bringing staff back (39%). While the data comes from businesses across B.C., it reflects the situation in Squamish, Walker said.
 Concerns
"Customers and cash flow are key, with both significantly impacted by restrictions. Rent is a major overhead, which hasn't been successfully addressed," Walker said in an email to The Chief.
"The wage subsidy program has supported many businesses but not all, and questions remain around what happens after August 29 — along with sick pay, severance pay and other unknowns)."
According to Walker, financial support is key, with 43% of businesses expecting to require significant financial support or incentives from the provincial and federal government, beyond those already announced, in order to be able to continue operating.
"Summer is a concern for many businesses in Squamish as this is a key revenue period and maintains the rest of the year," she said, adding that in a recent tourism impact study, conducted in partnership between the Squamish Chamber, Tourism Squamish and the District of Squamish, found that tourism supports nearly 800 jobs in Squamish, not just in tourism directly but also the local suppliers that tourism operators use, such as cleaning companies and bookkeepers.
Shop Local
Shopping local is obviously the best way for Squamish residents to support the economy, Walker said.
For every $100 spent with a local business, $63 is recirculated back in the local economy, Walker said. This compares to $14 for multinational companies. "Local businesses have owners who live here, provide employment, are more likely to buy local services and stock local products, and provide more support for local events, teams and charities," she said.
"It has been encouraging to see the level of support from Squamish toward our business community, from ordering take out and buying gifts to leaving a good review."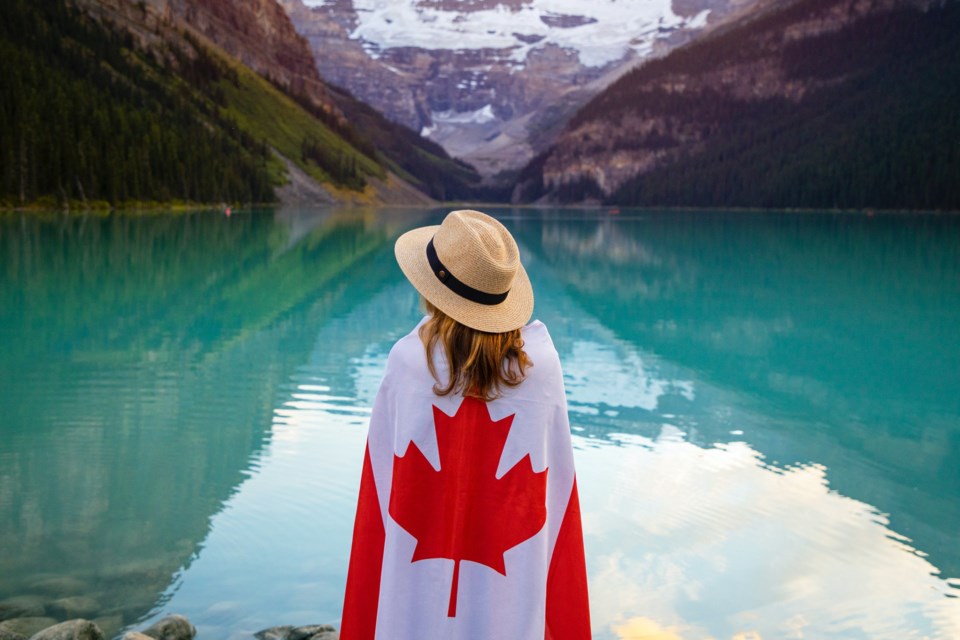 National overview
Greg Wilson, director of government relations for the Retail Council of Canada, told The Chief that while many businesses are too busy trying to survive to be reflective, most would agree that there has been a lot of change in a short period of time.
"The one constant is that there has been change," he said, adding that the understanding of the virus and thus the restrictions around it have shifted month to month.
"There's a lot more emphasis now on transmission through droplets in the air versus touch, and so that has changed how people have done things," he said.
Some businesses that sell the same products as others in other communities have survived the pandemic much differently, Wilson noted.
"Sometimes it is based on their own customers' loyalties, or individual communities' effort to ask people to shop local," he said.
In most cities, home improvement stores have stayed open, but a few of those stores closed due to community pressure, he said.
"You do have different outcomes depending on the circumstances."
Businesses that had a more sophisticated e-commerce system in the first place, were often better able to pivot.
"Not necessarily because e-commerce dramatically increased, but because they had a lot more people ordering over the phone and were able to consult their website and do curbside pickup."
Wilson was surprised that a lot of the office supply and electronic stores didn't do that poorly because so many people moved to work at home. They often have survived quite well.
Furniture stores didn't fare so well overall, he said.
In terms of where the retail sales stats will go, he said that some stores that were hit hard early, such as fashion retailers, are bouncing back, but the future of retailers that are very tourism-dependent is unclear.
"When travel restrictions for British Columbians are removed, what will the two million people in Vancouver… what will they end up doing? They didn't all lose their vacations, so that will be an interesting thing, especially for communities that are very tourism-dependent."
He also wonders if outdoor winter sports will become more of an outlet this year since they are safer options than being inside.
Other questions are around if the increased outdoor patios that restaurants are leaning on currently, will continue in the winter with heat lamps and tents set up outside to allow for COVID-friendly dining.
Further, Wilson said it remains to be seen how long it will take for environmental initiatives to become front and centre again, such as banning plastic bags and a return to reusable cups.
"That is a big question in B.C.," he said.
Overall, Wilson said he has faith in retailers to go with the flow.
"There are a lot of smart retail operators out there and some of them are used to being adept [at pivoting] and they are being particularly adept now," he said.