How did the Sea to Sky Gondola's crisis communication strategy play out in the hours and days after the Sea to Sky Gondola's cable was cut Aug. 10?
With the perpetrator responsible for the sabotage yet to be caught, how is the attraction's leadership team going to manage public fear of another incident once it reopens this spring?
These and other such questions are sure to be on the agenda Jan. 30 when officials with the gondola, including   Christy Allan, director of sales and marketing, discuss the attraction's crisis communications planning — and why the reality of a crisis is so different from a simulation — at "From the Ground Up: The Sea to Sky Gondola Crisis Case Study" an event slated for the Executive Suites Hotel and Resort.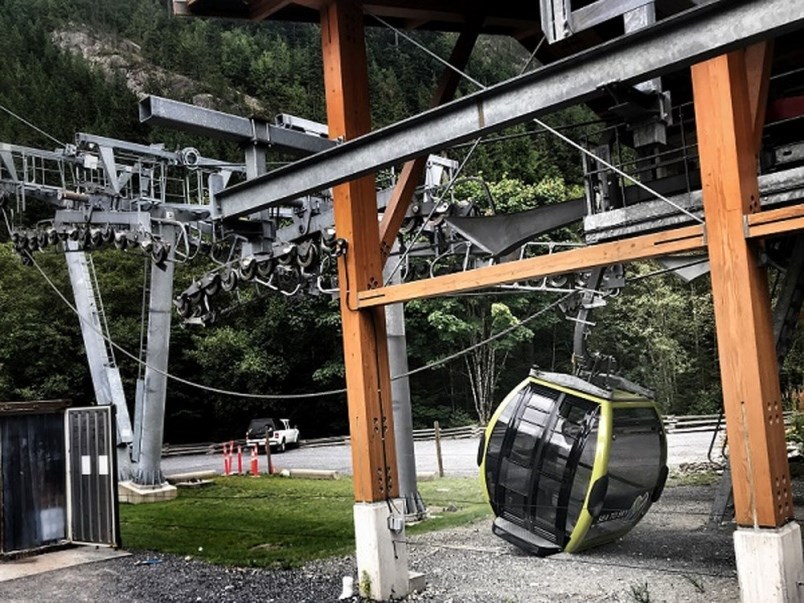 The presentation — which will be followed by a question-and-answer session — is presented by the Canadian Public Relations Society of Vancouver, which bills itself as a networking and professional development organization for public relations and communications employees.
The gondola presentation is geared for these professionals, but it is also open to the public.
"The public can come. It is open to absolutely anyone," said Theodora Jean, president of the Canadian Public Relations Society, who recently moved to Squamish.  "[However], it is going to have lessons learned that those in PR can apply within their own settings. We all do crisis communications planning and it is very helpful to talk to people who have not just gone through the exercise of planning, but have been faced with a crisis and had to implement and adapt... So, while it is open to the public, it is meant to be a professional development event for people working in PR industries."
This is the first such event the society has put on in the Sea to Sky.
"The event was very impactful and I think it is a great opportunity to give a platform to those who are working and managing the crisis to talk about what they went through."
Behind the scenes, Jean says, things often play out much differently than is seen on the outside or in ways the team may have predicted.
The presentation will also include details on what is to come for the gondola's reopening, slated for this spring.
To find more information or purchase tickets for "From the Ground Up: The Sea to Sky Gondola Crisis Case Study" go here.
DATE AND TIME
Thursday, Jan. 30, 2020
6:30 p.m. to  8:30 p.m.
LOCATION
Executive Suites Hotel & Resort
40900 Tantalus Road
Squamish, BC V8B 0R3