Ever think about trying the sport of squash, but not sure how or where to start?
This may be your chance, Squamish women.
This month, Squash BC presents its annual Women's Squash Week that gives British Columbians across the province an opportunity to try the game.
The Squamish Squash Club joins 25 other B.C. clubs and facilities hosting a Women's Squash Week event for newcomers and veteran players alike from Sept. 14 to 22.
Squamish women are invited to step out onto the court for free on Wednesday, Sept. 18th from 7 to 9 p.m. at the club, which is located at 2458 Mamquam Rd.
 "It's a sport that can be played in the winter and year-round to keep up cardio and mental focus," said the Squamish club's ambassador Jacqulin McNicol, in a press release.
McNicol picked up a racquet a decade ago when she was looking to find a sport that would not only challenge her fitness level but also help her meet new people in what was then her new town.
She never looked back.
"Life is hectic for us all, especially women, so it's important to find a fitness activity that isn't overly time-consuming but still an awesome workout and a great way to feel instantly better about ourselves once the commitment has been made and we've set foot on the court," she said.
The Squamish event "will have a party feel with the focus being on the sport itself through instruction and hands-on drills and also a social component to meet women who already play and those who are new to the sport," McNicol added.  "We're welcoming anyone keen to try the sport or those who may want to get a better sense of what it's all about before they step on the court. Our goal for the 18th is to show you the sport we love, meet some new faces in the town we all love and see where it goes from there."
An estimated 7,500 British Columbians are involved in squash, according to Squash BC.
For more information about Women's Squash Week at the Squamish Squash Club contact jmcnicol@infinity-pacific.com or visit squashbc.com.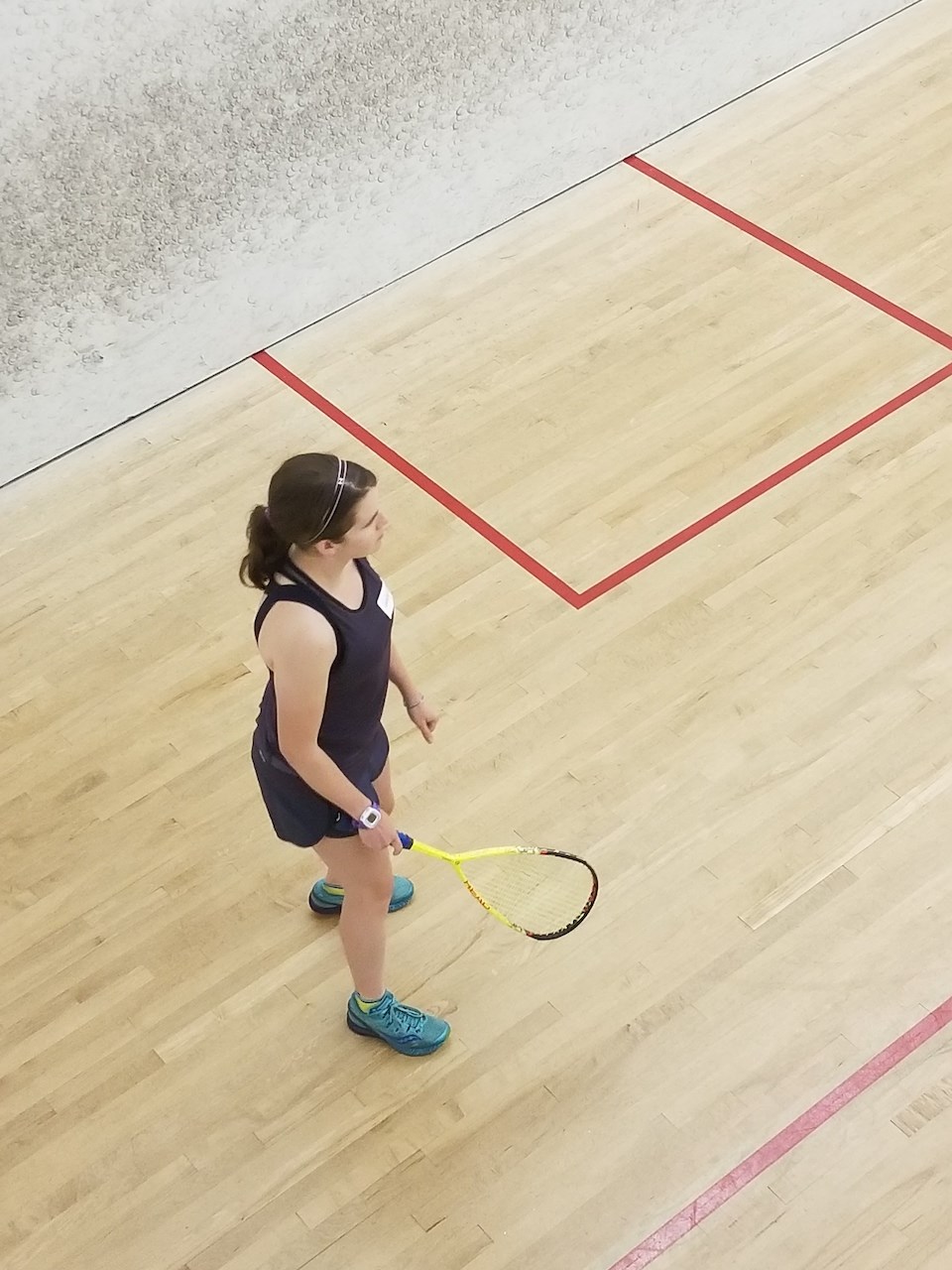 Squash fast facts:
*It has been labelled the healthiest sport: Forbes Magazine crowned squash as the world's healthiest sport — rated against criteria that pushes a players' strength, fitness, balance and agility to the limit.
*30 minutes on the squash court will provide an impressive cardio-respiratory workout that works for the time-crunched person.
* It is a calorie burner: A game of squash can burn up to 517 calories in 30 minutes or more than 1,000 calories in an hour.
*Squash is good for the heart: Scientists at the University of Rochester report that playing this kind of racket sport for just three hours per week can lower blood pressure and reduce the risk of developing heart complications.