For the second year in the Howe Sound Secondary wrestling club's existence, Squamish will be represented at the provincial championships.
Despite an injury she's been nursing for half of the season, Michaela Hoskin will go on to compete at the BC Secondary School Wrestling Association (BCSSWA) 2020 provincial championship. It will be her second, and last, year competing at the provincials at a high school level. In 2019, Hoskin placed first at the qualifying zones while competing with the HSS wrestling team.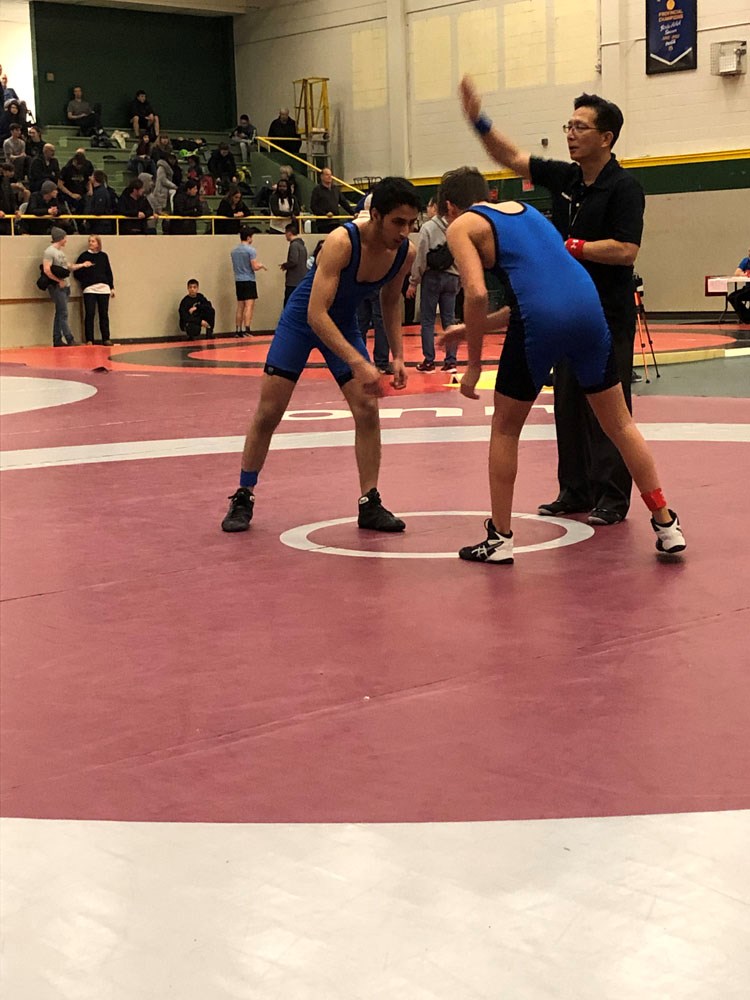 Adeel Patel is new on the mat, but that didn't stop him from qualifying for provincials during at least four matches.
"The fact that he placed fourth is remarkable," coach Sherman Hillier said. "Same with Michaela for last year and this year. They've been doing so well, and they're really both learning a lot."
The top five from each zone move forward to provincials.
Emily Richardson, one of the team's two new coaches, said Patel had two strong matches where he pinned his opponent quickly.
"He's really good at a move called the cross-face," Richardson said.
The move is used once the opponent is down, and the wrestler locks their hands under the opponent's chin.
In another match, Richardson described, "He had to wrestle really hard. The other ones were super quick. This one, he had to show off his skills a bit more. He had some good sprawls, and then got behind."
In his final match, Patel was pinned in the first round.
She said the coaches are working with Patel on his shot, which can be an intimidating and exposing move if not done properly.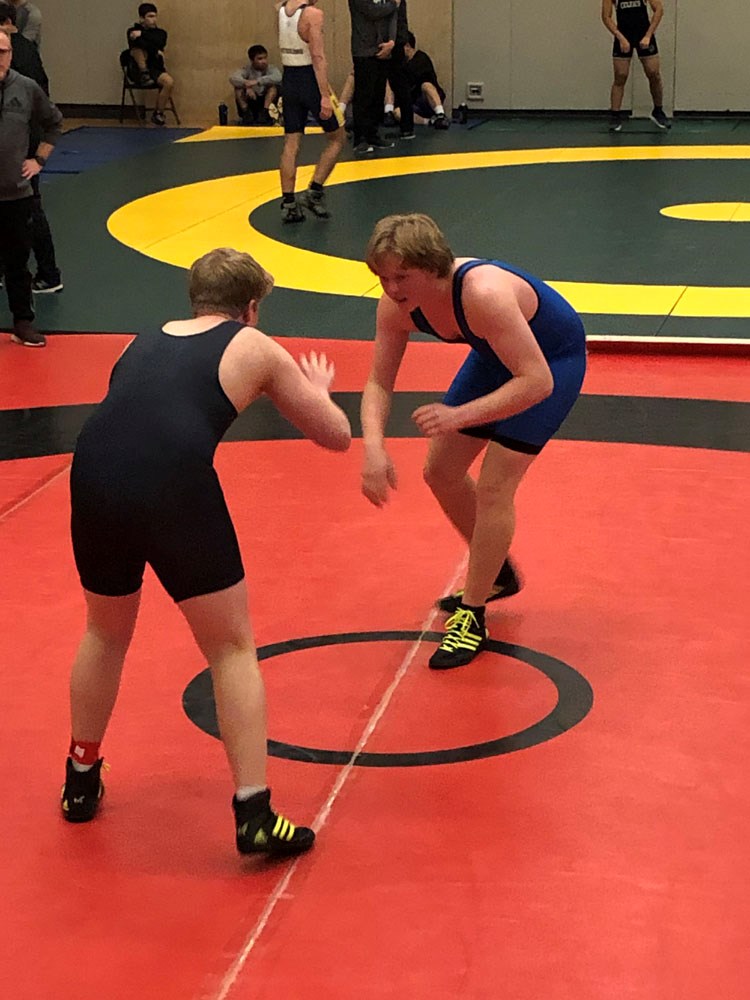 For Kim Krogsæter, a Howe Sound Secondary student from Norway, the Feb. 7 competition was his last. It was also his first year wrestling.
The BCSSWA provincial championship will be from Feb. 15 to 17 in Langley.