Youth competitive ice skating is slowly and carefully making a comeback in January 2021.
"[It's] really exciting. It's been over a year since I last competed," said Elizabeth (Liz) McIllwraith, a competitive ice skater based in Squamish.
Skate Canada British Columbia and Yukon is hosting the 2021 Winterskate & BC Coast Regional Event at the Scotia Barn ice sports facility in Burnaby at the end of this month.
Skating BC has divided the province into competitive regions. Sea to Sky Corridor ice skaters will be in the same region as Lower Mainland skaters and compete with them at the Scotia Barn facility.
While the pandemic ended youth ice skating competitions in 2020, for McIllwraith got back into the rink to train this summer.
In July, skaters and their coaches were finally able to get back on the ice in Whistler and it was near the end of September that they were able to return to the Brennan Park Recreation Centre arena in Squamish, said McIllwraith.
"It felt good. It felt really good to be able to get out of the house and get back on the ice," said McIllwraith.
Brittney-Ann Jordan, a skating coach for Skate Sea2Sky based at Brennan Park said that the competition will be held over four days instead of the usual three days to allow for COVID-19 safety procedures and social distancing.
There will be no audience in the facility and judging will be done via video.
Jordan said that they are feeling confident about the COVID-19 safety measures taken for the competition and for the athletes competing because there have already been higher-level competitions, such as the Sectional Championships in November, that served as a "test" for hosting a safe competitive ice-skating event.
"Basically, it's you and your coach in the rink, and the cameraman," said McIllwraith, from what she observed after watching the Sectional Championships.
The youth competition will host all levels of ice skaters from STAR 2 level and higher, said Kari-Ann MacDonald, head coach for Skate Sea2Sky. She said that STAR 1 athletes will miss out on the competition because social distancing is not possible. At that level of competition, athletes are normally organized in pods of six with up to six coaches accompanying them, hindering social distancing efforts.
"I personally feel extremely safe," said MacDonald about the safety measures being implemented for the competition.
McIllwraith said that having the competition is "super exciting."
"I'm not sure how many competitions there will be this season, so I'm going into it super strategically," she said.
"I want to get the most out of my program that I can from this competition."
She said that competing without a crowd will be very different.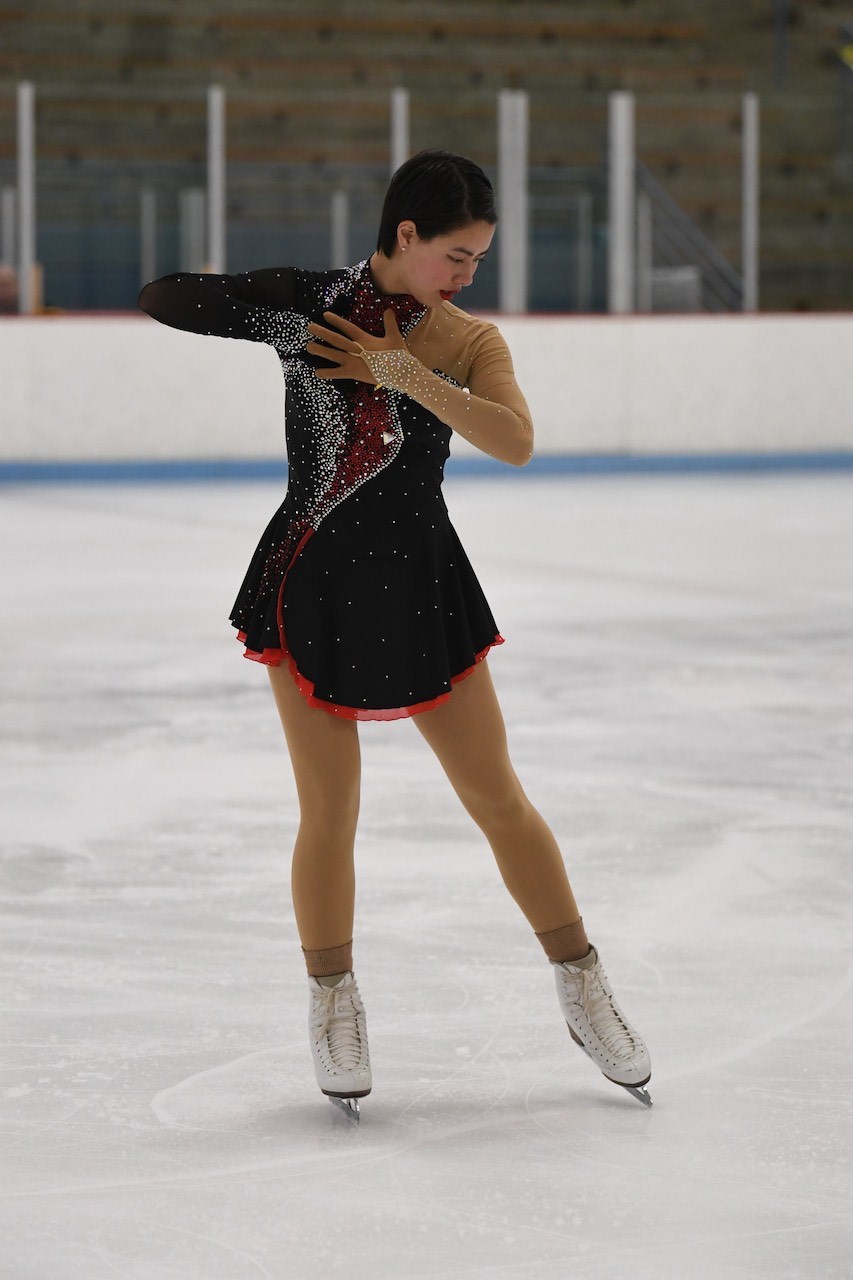 "I don't pay attention to the crowd when I compete, but like I just think it will be like a really interesting experience to be in competition mode without the majority of that competition environment," she said.
"I think that's good. Just you and your music."
The 2021 Winterskate & BC Coast Regional Event will be held from Jan. 28 to Jan. 31 at the Scotia Barn in Burnaby B.C.
Until then, Squamish ice skaters will be able continue practicing and training at the Brennan Park Rec Centre in preparation for the competition.
To learn more or register for Squamish programs, go here.