Everything in Coun. Susan Chapelle's house is in its right place.
From the kitchen cupboards to countertops, to the washing machine, beds, and flooring, everything has been placed deliberately in the 500-square-foot home she shares with her husband and two teenage daughters.
Two years ago, after renovating their 1920's home, her family moved from the main house into their new home on top of the garage. They now lease out the main building to tenants.
The family made the move in hopes of living in a more environmentally-friendly way consistent with their values.
"Making those choices to be environmentally-friendly and energy efficient are things that go hand-in-hand," she says. "You can't really separate that."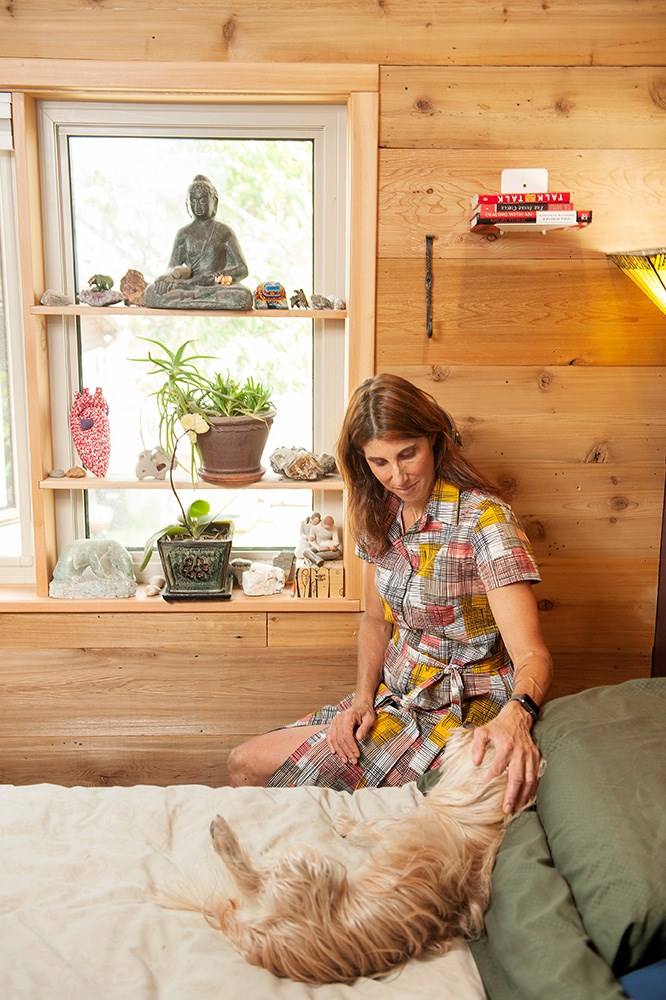 The thick walls of the small house are insulated with soya foam. Most of the heat comes from solar energy when the sun's rays pass through the triple-pane windows. It uses in-floor heating, and an open-windows heat recovery ventilator system, along with energy-efficient appliances and LED lamps.
Her energy bills are a fraction of what they were before. Chapelle says the hydro bill used to run up to $300 for a three-month period. Her latest electricity bill was around $22 for the last three months.
She owes the reduced hydro bill to the new building's tight insulation, along with the high-efficiency gas used for most of their appliances.
And while she doesn't think the family will recover all of the money used to build their new home in energy savings alone, for her, reducing their carbon footprint makes it all worthwhile.
SQUAMISH TAKES STEPS TO BE ENERGY-EFFICIENT
There will be more homes like Chapelle's in Squamish in the near future.
The District of Squamish recently passed an update to building requirements using the 2017 B.C. Step Code. The code is a recent addition to the province's building code that gradually increases standards that make new buildings greener and more energy-efficient.
Different types of buildings will have progressively stringent energy-retention rules over the next three years.
Making homes air-tight to hold in heat is one of the main goals of the step code.
Builders can use well-insulated floors, walls, and roofs, and triple-glazed windows to pull in and retain heat from the sun.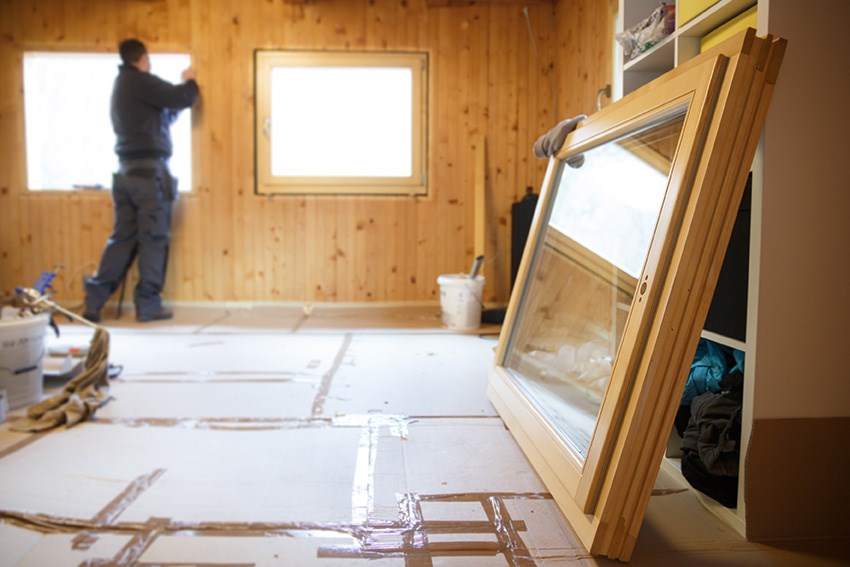 Step one requires homes be tested for how well they retain energy. Steps two through five require homes to be more efficient. Step five is "net-zero ready," so the buildings can be converted to "net-zero" — buildings that produce the same amount of energy they consume — in the future.
To prepare for this, buildings first need to be constructed to retain heat.
PASSIVE HOUSE DESIGN RETAINS HEAT
Passive house designs are an increasingly popular way to do this.
Homes designed to these standards use up to 90 per cent less energy than a typical home. They do this by creating a tightly-sealed building envelope which uses the sunlight that comes in through the windows, and distributes the warm air through a ventilation system.
Developers Tyler and Loren Ovington are in the process of building the first multiple-family passive house project in Squamish. The eight-townhome development uses this heating technology, and, when the sun isn't out, pulls in human body heat and heat from appliances to warm the home. Electric heaters are also installed for especially cool days.
RENEWABLE ENERGY: THE NEXT STEP IN ENERGY-EFFICIENT HOMES
Some in Squamish are looking for other ways to reduce their energy consumption.
When Matt Blackman bought his home in 2011, the previous owner had already installed a new roof, double-glazed windows and new appliances. But Blackman wanted to make his home even more efficient.
He insulated the crawlspace and roof, and installed a new heat exchanger, a device that takes the incoming heat and sends it outside during the summer, and sends cold air outside in the winter. On especially cool days, he fires up the wood stove.
Particularly in Squamish, where wood— and wood waste — are plentiful, having a wood stove makes sense, says Blackman. Several wood sorting lots in Squamish give away scrap wood, making heating his home free, apart from physical costs of gathering the wood himself.
"The five cords of wood we use a year, I go and cut, lit and stack myself …that's my exercise routine," he says.
The electric panels, installed in 2016, are the newest energy-efficient addition to his home.
Blackman was the first in Squamish to install solar panels as part of B.C. Hydro's net metering program. Energy generated by the solar panels covers the more expensive charges on B.C. Hydro's stepped energy rate for residential users, which lowers his overall energy bill.
On days he doesn't use much electricity, energy from the solar panels is sold back to B.C. Hydro.
"It's nice to save money. The idea is, when we retire, we want to keep our costs down as low as we can," he says.
But for Blackman, it's not just about saving money.
"We are burning more fossil fuels … we're blanketing the world and warming the planet," he says. "It's having catastrophic effects on our weather, on wildfires, on all aspects.
"By reducing our demand for fossil fuels, we're reducing the problem, we're reducing our carbon footprint."
BARRIERS TO REDUCING ENERGY USE
For now, it's unlikely most will be upgrading their homes in the ways Blackman and Chapelle have done.
Jonas Velaniskis, the District's director of community planning, says that building practices in the province are lagging behind other parts of the world, and constructing high-efficiency building is expensive.
Those high-efficiency building costs are aggravated by the already high cost of construction, which he attributes to labour, materials, and general demand as development continues to boom in Squamish.
"When you have high construction costs, people are very likely to do just the bare minimum, and try to cut costs everywhere," he says. "I think often that means that the building efficiency is reduced because they're trying to cut corners everywhere."
Technology is also lagging behind. Triple-glazed windows, a feature of passive houses, are not manufactured in many places, he says, so importing materials can be another added cost.
WHY LIVE IN AN ECO FRIENDLY HOME?
For those who can afford to build new homes in an energy-efficient manner, they may find the benefits outweigh the costs, even if those benefits aren't necessarily financial.
Both Blackman and Chapelle expressed a sense of satisfaction knowing they were doing what they could to reduce their ecological footprint and live more closely aligned with their values.
In Chapelle's case, spending so much time together with her family in a small space has been good for them, she says, although at times it can be challenge.
After moving into their smaller home, they've grown closer, not just in proximity, but also in their relationships.
"We're extreme close with our girls now," she says. "I get to see my kids so much more. They argue less. It's been a real benefit for the family."