Due to COVID-19, housing matters more than ever.
Most of us are spending more time than we ever thought imaginable within the confines of our home walls.
As we sizzle under the August sun and the pandemic creeps toward its six-month mark, the Squamish housing market, which hit a chill in March seems to be heating back up
"It is almost like you want to remove April, May and June from the statistical record," said Squamish's Lisa Bjornson, managing broker with Black Tusk Realty.
"We were so busy up to March 15, super, super active in Squamish. We were looking at a good year."
The second quarter was the exception during the start of the pandemic, with all its uncertainty.
The World Health Organization declared the coronavirus outbreak a pandemic on March 11.
Realtors were deemed an essential service, so have been free to work throughout.
"March 15 — it really just quieted right off," Bjornson said.
She said due to the state of emergency in the province and uncertainty about how long tenants would be in units, a few deals fell through early on.
A lot of sellers took their properties off the market, as well.
"Lots of various reasons around it all.'"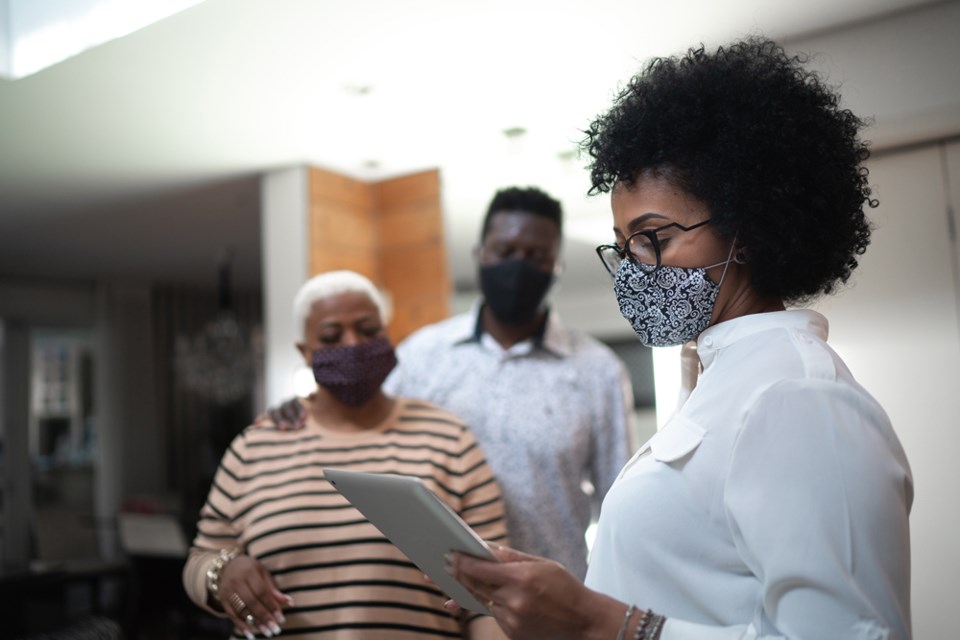 But around the beginning of May, people were back poking around in the market.
"Inquiries about deals, sellers talking about, 'Ok, maybe it is time to put my house back on the market. My reason for moving hasn't changed.'"
By the middle of June, it was "go time," she said.
"Many experts were predicting that prices would drop, sales would be slowing down and that the industry would not begin to recover until late next year or into 2022. Only time will tell but as it is today, that is not the case."
The number of listings has risen over the past six weeks by more than 40%, which in turn will translate into more sales, she said.
In terms of hard numbers, year-over-year sales are down to date: Single-family by 16%; townhomes by 23%, with no change to apartment sales.
But comparing last June to this June, sales are up for the most part.
See Squamish housing stats for July by Jennifer Thuncher on Scribd
Single-family sales are exactly the same. Townhomes are up by 20% and apartments are up by 35%.
She noted that in a small market — smaller town — the increases can't be interpreted too dramatically as a movement of a few units can have a big impact on percentages.
Looking at housing prices when compared year-over-year (2019 to 2020), single-family houses are up 10%; townhomes are up by 7%, and apartments are up 8%.
For June, the benchmark price of a single-family home was $977,100; for a townhouse $681,500 and for an apartment, $502,700, according to the Real Estate Board of Greater Vancouver.
Who is moving
Anecdotally, Bjornson said she is hearing of people who are operating on the assumption that COVID-19 is here to stay for some time.
"So we have to learn to live with this thing, and living with this thing may mean that life may be altered. There's a whole bunch of people who believe that 'I may never go back to work in my office environment, ever.' There are people who believe that there will be hybrid education. So, we definitely see people... who think home is going to become more central and they aren't going to travel as much. It is their safe place, so maybe now is the time, before we are in the fall, that we are going to make our housing choice, so that we are ready."
Also, people who were locked down in the city have realized they had nowhere to go and felt confined, so are looking to Squamish.
"'I can't be stuck in the city. It is not good for me and my family. Let's move a little further afield,'" Bjornson said, echoing what some buyers and saying.
Another trend that was happening before COVID-19, but is increasing recently is that Canadians, in general, have become more multi-generational in their housing situations.
"They may not want to put a loved one in a home. They may need help from a loved one if they are working from home and home-schooling. So, we are seeing people look at housing that may house extended family," she said.
"So, there have been some pandemic thoughts in people's minds that surround their housing outcomes."
A bird's eye view
What is happening in Squamish is being somewhat replicated in other regions.
Colette Gerber, chair of the Real Estate Board of Greater Vancouver says from about 2017 until the summer of 2019, prices and sales steadily declined from their all-time high in 2016 in the board's coverage area.
The board covers: Squamish, Whistler, West Vancouver, Sunshine Coast, Vancouver, Burnaby, Coquitlam, Maple Ridge, New Westminster, North Vancouver, Pitt Meadows, Port Coquitlam, Port Moody, Richmond, and South Delta.
"By last summer though, price decline had diminished and stability returned to the market and so when people see that prices aren't dropping anymore, they start thinking about what their housing needs are and so the beginning of this year the market right across the region which includes [up to] Whistler, was very brisk," she said.
Then COVID-19 rolled in.
As the economy has started to open back up, customers have started to be more comfortable with the market and with the COVID-19 requirements, such as looking at video tours of potential houses online, driving the neighbourhood, and wearing masks and the like when checking out a home, Gerber said.
"We have seen property sales increase at just unbelievable levels," she said.
Throughout the region, prices have gone down, but not by a lot, she said.
"Sales prices are holding relatively steady," she said.
She said if listings don't increase, there are going to be more multiple offers on properties.
"That is not the best place for a buyer to be, especially when you only have a certain budget."
She said her advice for anyone considering buying is to work with a local realtor, who can steer through the process and who understands the nuances of the local market.
Looking at Squamish specifically, in comparison to other regions, there's a relative shortage of inventory in Squamish, she noted. Sometimes there have been 300 units on offer and we are down to about 230.
"Now, it may not seem like a lot," she said. "but there needs to be choice out there for people and if there isn't choice, you don't get buyers buying. So as inventory creeps up, you will actually see more buying and selling activity in the Squamish region."
 Compared to the rest of the region, Squamish pricing is still considered reasonable, she said.
"You get more bang for your buck."
In terms of what is next, looking at the numbers and talking to realtors, Gerber said usually the market dies down in the summer, but that hasn't happened yet this year.
"With all the pent-up demand that was put on hold for about three or four months, we are anticipating that activity is actually going to be brisk right through the rest of the year."
She stressed that this is just conjecture.
"We are only human and who knows what else could come along."
If there is a second wave, she expects activity will die down for a time and then pick back up, as it did this time around.
She said the anticipation is that the border will remain closed for some time, but she said she is seeing people coming into B.C. from other areas, such as Alberta.
"And buying vacation property and the Squamish Whistler corridor is a prime area for them."
She said it will likely take until next spring before U.S. recreational buying will happen.
"Simply because in the winter, no one thinks about recreational property, unless it is to go skiing and that is a totally different ball game."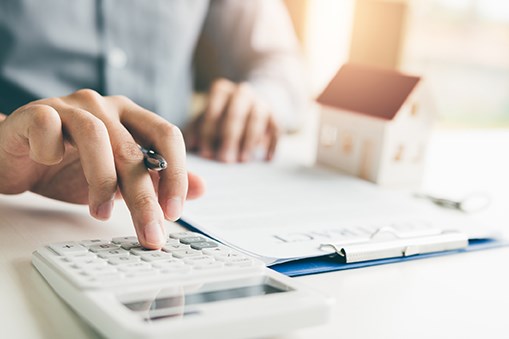 How are landlords doing?
"By and large, our sector weathered COVID pretty well, to this point anyway," said LandlordBC's CEO David Hutniak.
The organization represents owners and managers of rental housing in the province and boasts about 3,300 members and claims to be the largest landlord association in Canada.
Hutniak said when the pandemic was first declared, many landlords were very concerned about not receiving rental income in April, May, and June.
"There were some rent deficits but if you look at the 550,000 units of rental housing, by and large, renters recognize that they need to maintain their rental housing, plus they had some financial supports."
He added his organization was proactive, talking to members before the pandemic was on the tip of everyone's tongues and advising them to have conversations with their tenants.
"You need to tell them that you are going to work with them and that you understand they are going to need to have their housing... and we provided sample rental deferral agreements and all those types of things," he said. "That in combination with renters obviously wanting to maintain their housing... we came out of this way better than we expected to."
According to the Ministry of Municipal Affairs and Housing, during the state of emergency, 97% of renters continued to pay rent — with 85% of renters paying in full and another 12% making partial payments.
Not to say there weren't struggles for some property owners, Hutniak acknowledged.
"Certainly if you only have a basement suite and you got the home you live in because you have that rent from the basement suite — that is how you qualified for your mortgage — if you lost that tenant, or they decided not to pay rent, clearly that is problematic," he said.
"We were very concerned about that and we still are, because there are some outstanding rent deficits that need to be taken care of."
He praised the renter-landlord repayment plan the provincial government has put in place for next month as a "really good move on the province's part. It is fair to both parties."
The Ministry of Municipal Affairs and Housing repayment framework requires the landlord to give the tenant until July 2021 to repay any outstanding rent, as long as monthly installments are paid.
Renters will not have to make their first payment until 30 days after being notified, which will be Oct. 1 for most renters.
Given that B.C. is doing really well, relatively, with COVID-19 control and that kids are OK to go back to school he said he doesn't see why the rental market shouldn't be back to normal operations, too, come September, which is when the province has slated for all moratoriums on evictions to be lifted.
"Why can't the rental housing industry operate normally?"
He said he is there is concern for the longer-term impacts of the pandemic.
"International students are not coming back maybe until January — second semester. And when do we open the doors to immigration?"
He praised the provincial government for the handling of the crisis so far.
"I give huge credit to the BC NDP — Horgan and his group have done a really good job," he said. "Things could be much worse for us as a province if it wasn't for some of the things they did."
Speaking specifically of Squamish, he said a big issue a lack of purpose-built rental buildings.
"You guys are not building [enough] purpose-built rental," he said. Until you do that. Until politicians in your community recognize that if you don't start building purpose-built rental in a very robust fashion, even despite COVID... nothing is going to change for you guys."
He added that basement suits or investment condos don't represent the security of tenure for rentals.
"Only purpose-built rental does because that is what that building is built for. It is rental housing and will be rental housing until it is torn down or falls down. From a tenant's perspective that is really important — that security of tenure. Squamish needs to up its game big time."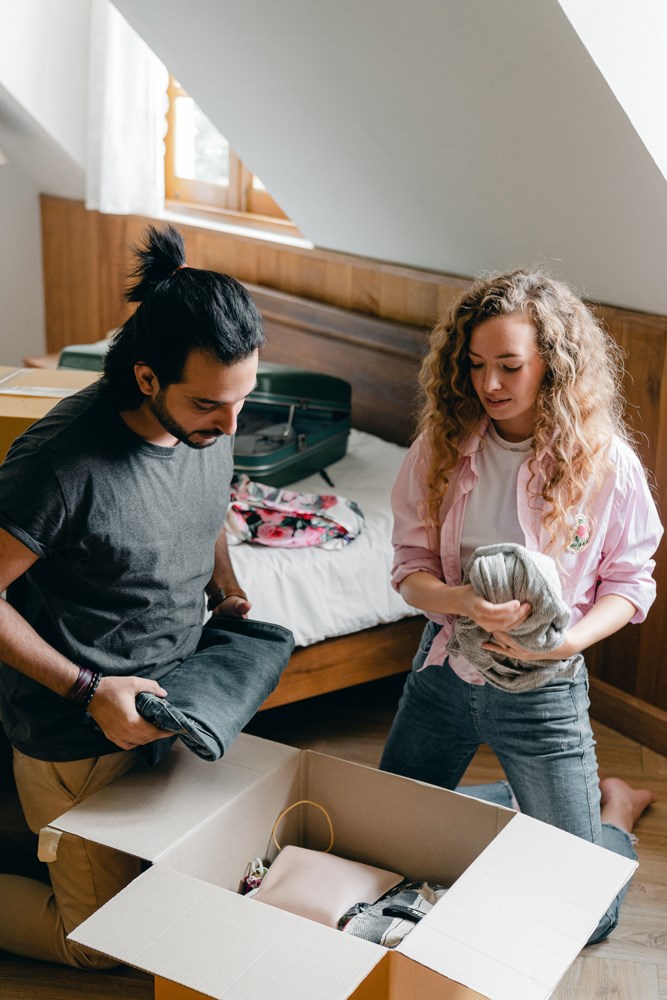 The state of renting
Robert Patterson, a legal advocate with the Tenant Resource and Advisory Centre (TRAC) says that COVID-19 threw gasoline on the housing crisis fire.
"There are very few tenancy issues that are not affected by COVID-19," he told The Chief
"We had a housing crisis before this and COVID-19 has done nothing except throw gasoline on that already existing fire."
The big question hanging in the air for tenants and renter advocacy organizations is what is going to happen come September when renters will need to pay their monthly rent in full and make a repayment plan for arrears.
The moratorium on rent increases will also be lifted, though a Notice of Rent Increase, will not come into effect until Dec. 1.
The provincial government put a moratorium on evictions on March 30.
"We don't want people to think they may lose that home as a result of this pandemic," Premier John Horgan said at the time.
The provincial government gave up to $500 to landlords to help make up the loss in rental income,
The Canada Emergency Response Benefit (CERB) is set to end this month, though Prime Minister Justin Trudeau has announced that those receiving CERB will soon be transferred to an updated employment insurance system come September.
Unemployment is still double digits and that is disproportionately impacting tenants,  Patterson noted.
The unemployment rate is hovering at about 13%, according to Stats Can.
"If a tenant loses their home now, what do they do, because not only is there a pandemic, but the way COVID-19 has hit our economy, it is particularly hit renters hard... young workers, people in the service industries. And if you don't have an income right now and you lose your home, and the only reason you were in your home is because you couldn't be evicted for non-payment, now what are you supposed to do?" Patterson said.
"There could be just a tsunami of evictions, and there's no real benefit from the government's current approach. It is very concerning."
TRAC does not support the proposed repayment plan.
"Imagining a tenant who lost employment for three or four months and was able to find new employment," not only now do they have to make payments again, he said, they also have to figure out how to pay more to make up arrears.
He questions why landlords are being made whole at renters' expense.
In late June, the province allowed landlords to evict tenants for reasons other than late or non-payment of rent.
They could also once again enter renters' suites, with written notice.
"A lot of tenants have been very, very concerned about that," Patterson said.
"There are many, many tenants who I talk to who are seniors, immune-compromised; I had a number of tenants who were just about to give birth or who were had just given birth and were especially vulnerable at that time."
For many tenants, the provincial government's conditions placed on those entering their suite don't go far enough.
The guidelines include maintaining social distance and wearing appropriate personal protective equipment, including masks.
Asked for advice Patterson could offer to renters during this time, he said: "Every tenant who is concerned about their safety or losing their home, should write a letter to the Minister of Housing and to the premier. I can only hope with enough voices.... if they understand the gravity of what might happen, perhaps they might do something."
Housing Ministry responds
The Chief asked the Ministry of Municipal Affairs and Housing to respond to Patterson's main points.
 "We know that COVID-19 has touched all aspects of our lives. Thanks to supports like the Temporary Renter Supplement, the $1,000 B.C. Emergency Benefit for Workers and federal programs like the CERB and the wage subsidy, we know the vast majority of renters (97%) were able to continue to pay rent during the pandemic," read a statement from the ministry.
"As we carefully move forward with restarting the economy, we are taking the same measured approach to tenancy rules. On July 16th, we announced our plan to lift the ban on evictions for non-payment of rent ahead of September 1st to give renters as much time as possible to prepare to transition back to normal processes. The repayment framework will give renters until next summer to gradually pay back any unpaid rent to help them maintain their housing, while also continuing the ban on rent increases until December. We also extended the Temporary Rent Supplement (TRS) program giving renters impacted by the pandemic access to an additional $350 to $500 towards their monthly rent until the end of August."
The ministry added that it recognizes times are still tough for many and it will  continue to monitor the impacts from COVID-19 support the vulnerable as much as it can.
"That's why we've built in flexibility to the framework to allow landlords to further adjust the payment amounts to give people more breathing room at the beginning, or extend the repayment process past July 2021. We expect landlords to take advantage of that and offer as much flexibility as possible to tenants right now. Many of them came to arrangements with tenants during the pandemic, and it's still in a landlord's best interest to keep a good tenant."