Climbing mountains, hiking, and recreating in the great outdoors of Squamish is a good way to work up an appetite, and in Squamish there are some delicious places to eat.
From North America to the Middle East, to Asia, there is a whole world of flavours to choose from here.
Cherkez and Mohammed Hammut — who owned a restaurant in Syria before moving to Canada —  started a small catering business, Kiwazi Kitchen in 2017 that serves Syrian-inspired fare. There's also the Essence of India at 403667 Tantalus Way. Mag's 99 Fried Chicken and Mexican Cantina at 1584 Hwy 99 is another local favourite.
For Japanese dishes, there's Oryzae Japanese Cuisine at 38005 Cleveland Ave., and Sushi Sen at 40382 Tantalus Way, to name but two.
Dragon Terrace at 38037 Cleveland Ave. offerd western-style Chinese food.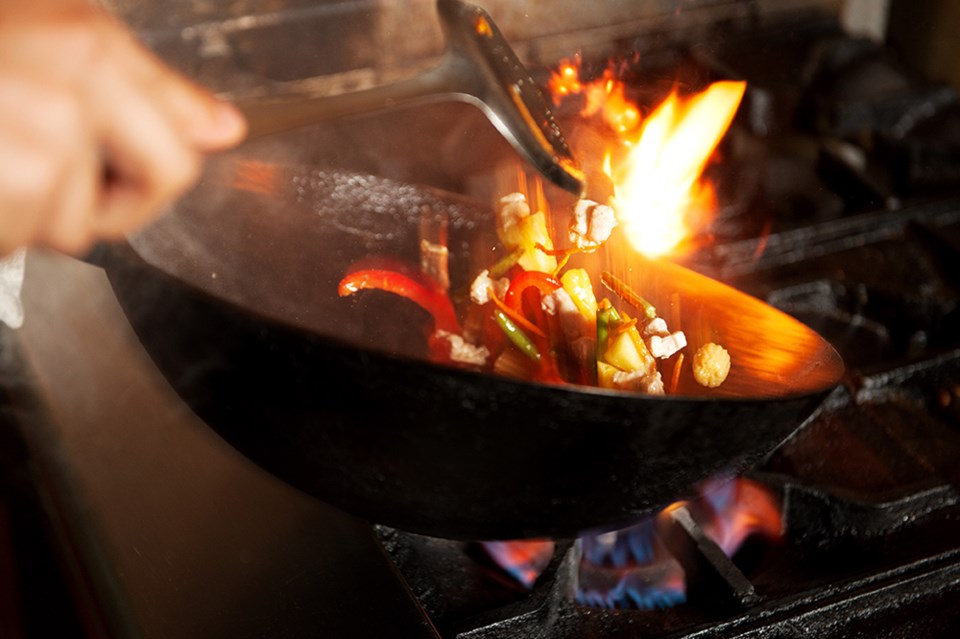 Other, more recent local restauranteurs, are also bringing in different flavours from around the world, like Squamish newcomer Brian Jang.
When he moved to Squamish this summer from Vancouver, Jang brought a diverse mix of flavours and 18 years of culinary experience to town.
As someone who likes mountain biking and skiing, he said moving to Squamish was something he had been thinking about for a long time.
"I like a lot of sports: it's kind of a dream-come-true," says Jang, whose first language is Korean. "I like Squamish more than Vancouver … too many people living there. Traffic is getting bad, everything is getting expensive. I like Squamish. More peaceful Jang grew up in South Korea where he attended a culinary high school. There, he studied with Japanese chefs and worked in Japanese kitchens for 14 years before moving to Vancouver in 2009.
He completed training at the Le Cordon Bleu Paris two years ago, adding French cuisine to his already diverse cooking repertoire.
That experience has given Jang an appreciation for Asian-European fusion food. In France, he says he saw how chefs pulled Asian flavours into to their menus.
This summer, he moved to Squamish with his wife and took over Spice Root at 40022 Government Rd., currently a Thai restaurant. He says he was drawn to it because he enjoys the herbs, spices and robust flavours of Thai cuisine.
But Jang also likes using those spices with other types of food. Jang is planning to create a new menu with foods prepared using European techniques, but with flavours from Thailand.
"I like to mix a bit with Western style, European style," says Jang. "I studied in the kitchen of a Western School, and (now I am a) Thai restaurant owner, so I would like to make my style Thai food."
French-style braised beef, served in Thai curry sauce is one example. Deep-fried salted cod, another popular European dish, is another idea — also served in curry sauce.
Jang isn't shying away from making food from his home country either. Recently, he tried out serving kimchi fried rice, something he said his customers enjoyed.
"Korean food and Thai food, it's a similar taste: sour and spicy," he says. "So I can use Korean food too."
Jang says he hopes his diverse culinary experiences will bring something different to people in Squamish. He already has plans to expand his food empire: by the end of the year, he hopes to open a Japanese-style sushi bar, serving fresh fish piece-by-piece, shying away from the types of sushi rolls more commonly served in North American restaurants.
He's also hoping to open a French pastry shop by next summer.
"The French, European (pastries are) best in the world. I would like to introduce that to Squamish people," he says.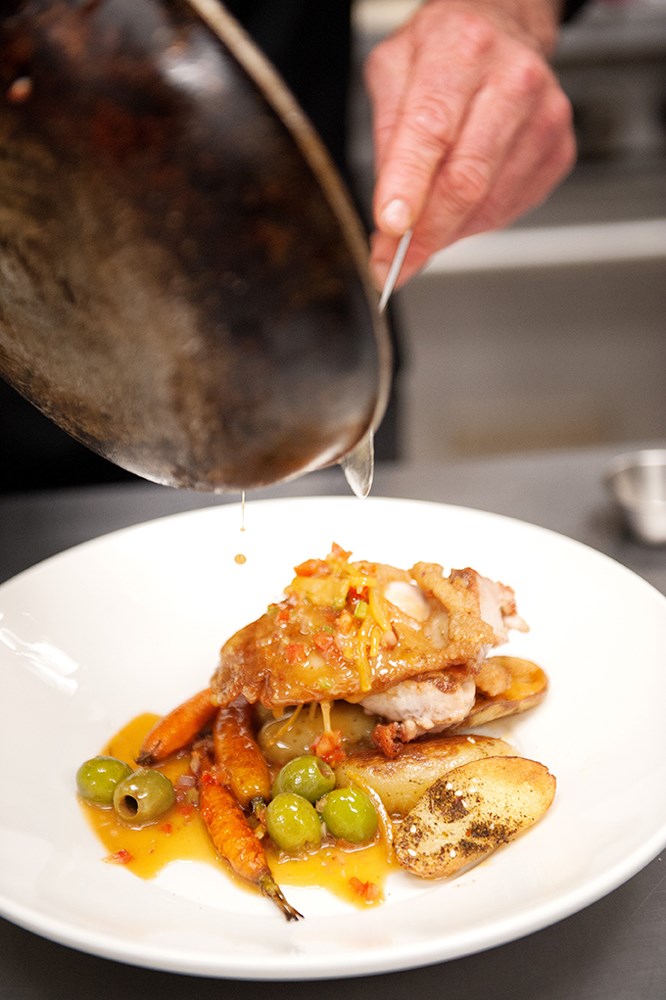 Jeramy Duckworth is another local restauranteur hoping to add some unique flavour to Squamish.
Duckworth is a self-taught chef. He started as a line cook and moved his way up through kitchens in the Lower Mainland and on the Island.
Now he co-owns Saha Eatery at 38128 Second Ave., which he opened with  Jeremy and Shannon Walls in 2017. The restaurant serves Levantine cuisine with dishes from Lebanon and Morocco.
Duckworth says he first fell in love with Middle Eastern food when tried falafel at an Egyptian restaurant while he was in he was in film school.
"It's so flavourful, but it's not really overly spicy," he says. "It's kind of the food your grandmother would make, but it's not. It has this sense of home; it's very comforting food."
In a town with an emphasis on outdoor recreation, he says his vegetable-heavy menu is something health-conscious people can enjoy.
"Being that the town is so active and the food is so healthy, it's like a perfect fit," he says. 
He prides himself on using a lot of simple and local ingredients.
This fall, Duckworth is excited to start bringing in more soups again, like the tomato-based chickpea and lentil Moroccan harira soup. He's also planning on adding a new salad with lemon cucumbers from Pemberton to the menu.
Patrons will also find harissa lamb on the menu this fall. It's normally hot and spicy, but he brings down the heat and focuses on the lemon, roasted red pepper, and garlic flavours.
Like Jang, Duckworth says he hopes his restaurant offers something unique and different to the other eateries in town. As the town grows, so too will its menu and the types of food people are looking to eat.
"The palate of the town is changing as well. It's not so much a burger-and-fry-kind-of-town as much as it was," Duckworth says. "It's nice to provide people with a whole new experience that they might not have otherwise."
**Please note, this story has been updated since it was first posted to remove the Lotus Garden Restaurant, which has closed since this story was originally written.