The Squamish Nation operates a range of businesses that support a constellation of programs and services for its members.
But Tom Butler, business revenue and services department head for the band, says they are now partnering with other groups to bring the skills needed to expand and diversify the economy.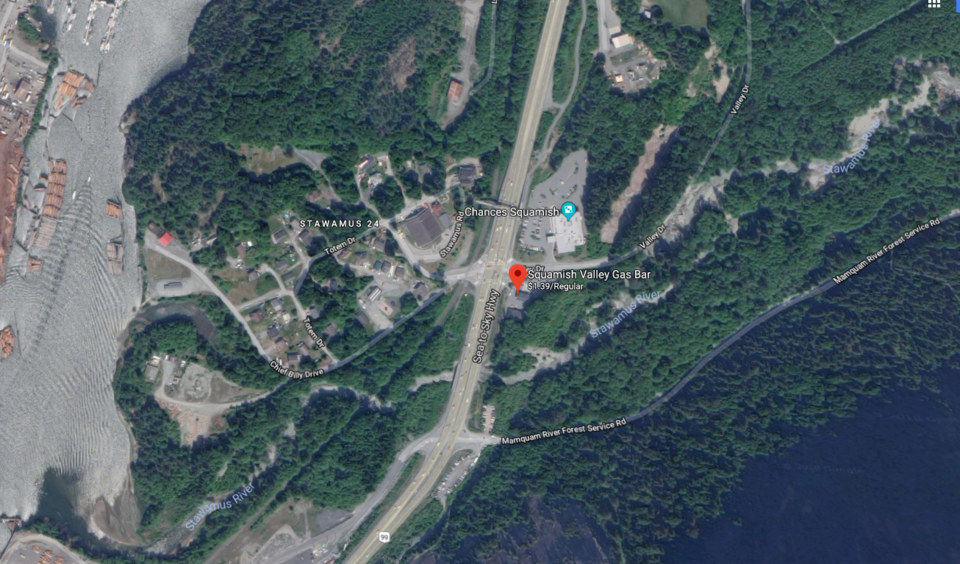 "The problem is we don't have the capacity we need to grow, in terms of training and development," says Butler.
"You just don't open a business if you don't know how to run it. So we're aligning ourselves with other business partners, joint venture partnerships, that can provide us with that skillset.… Once we have that skillset, then we can start moving into those fields."

The Squamish Nation already operates a wide array of ventures, including two marinas.
The Mosquito Creek Marina, near Lonsdale Quay in central North Vancouver, has about 600 moorage slips and 40 dry-storage slips, while the Lynnwood Marina, under the Second Narrows Bridge, has 216 moorage slips and 30 for dry storage.

The Nation owns a gas bar and retail operation in the Squamish Valley and operates another, which it does not own, in North Vancouver; a forestry operation in the Squamish Valley; and, in partnership with the Musqueam Nation, Tsleil Wau-Tuth Nation and other partners, is involved with a number of large real estate developments in Vancouver, West Vancouver and the Squamish Valley.
In addition, the Squamish Nation manages properties on its resrves and is the property taxing authority on most of its 24 reserves, which span the region from Vancouver to Whistler, as well as on the Sunshine Coast.casino

The Mosquito Creek Marina is one of the band's oldest ventures and an example of how a business has grown sustainably.
The band obtained the marina when the federal government opted to stop operating it.
"It was a small little disposition and then what happened is, we grew it," Butler says. "Started with probably 80 boats, now we are at probably 600."
 In addition to expanding moorage, the band also expanded into dock-building and floating home construction.
That's the sort of expansion Butler and other Squamish Nations leaders would like to see happen in other areas of their business operations.
Just what those expansions would look like are not yet firm.
"We've got so many opportunities," he says. "Are we in real estate development? Are we going to grow business? There are so many things you can do. What are we doing?"
Many decisions remain.
"We are at an incubator stage of the joint venture partnerships," says Butler. "We've got four partnerships — limited joint venture partnerships — but we've got a number in line so that we can grow whatever it is we need to grow. If we're going to do real estate, what are they going to need.? You have to have programs that provide for that so that people can get jobs."
Determining the direction of economic growth includes identifying the external partners who are able to bring the knowledge and experience to help band members gain the skills to operate new enterprises on their own. In finding the right partners, the same economic barriers that affect everyone in the region are impacting the Squamish Nation's plans.
"We're finding it challenging to fill the human resources requirements because we live in a costly place," Butler says. Many skilled tradespeople or others who would be necessary to advance the band's expertise in various areas have left the region for more affordable communities.
Amid the growth and change, one thing remains consistent. Revenue generated from Squamish Nation-owned businesses is reinvested to support the programs and services delivered to band members.
"We run over 200 programs," Butler says, including education, social services, land and resource management, public works, recreation and more. Expanded economic activity will fund programs like these and provide the Squamish Nation with additional sustainable income for the future.