Squamish is a hotbed of talent when it comes to fledgling musicians. With less than 20,000 in population and an influx of families from urban centres, the number of live venues in town is healthy and growing; the more established rooms routinely acting as Petri dishes for burgeoning artists looking for a chance to cut their teeth, find their feet, and maybe even be discovered.
Routinely you'll find artists performing throughout the week in and around town, and seasoned vets like Cam Salay, Will Ross, and Paul Coulter-Brown are taking up and comers under their wing and giving them opportunities to perform. And it's starting to pay off.
Discover Squamish wanted to profile three stars on the rise, but by no means is this an exhaustive list of the talent found at the tip of Howe Sound. Keep an ear out for Emily Ashcroft, Sammy Badger, Alex Badger (Badger Child), Scott Verbeek, Danielle Sweeney (LoveCoast), and others.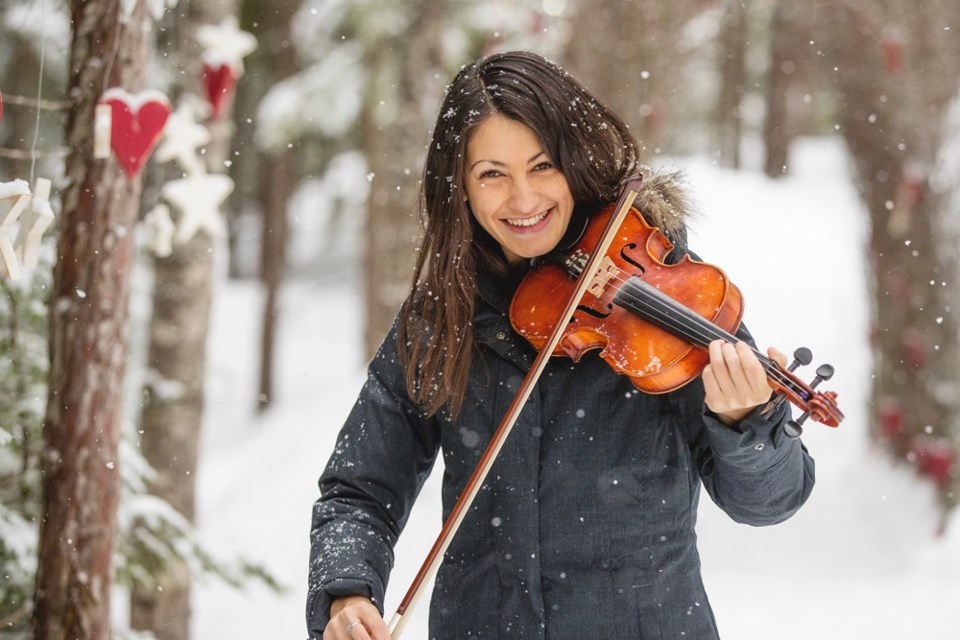 Jocelyn Pettit
Trad and Celtic roots fiddler, step dancer, singer and composer Jocelyn Pettit released her first recording in 2010. It was a momentous year, not only because of her self-titled debut but because she was also invited to play at the Vancouver-Whistler 2010 Winter Olympics in front of 36,000 people at BC Place Stadium for the Victory Medals Ceremony. And because she was just 15 years old.
Fast forward eight years and Pettit has performed on stages across Canada, the U.S., Scotland, France, and Malaysia; shared the stage with Scottish legends Battlefield Band; and performed with Irish super group The Chieftains as part of their 50th anniversary world tour.
"They had two stops in Canada and one was in Richmond, so I was a part of that and it was so fun. I really hope they come back again," Pettit said of the career highpoint.
No thrill, however, compares to the charge the 23-year-old gets from putting out a new recording. Her second and latest CD, Caravan, was released in 2015.
"Releasing the albums is always a highlight," said the artist who's been fiddling since she was eight. "You put so much into making an album and when you release it and people come out and you have really fun shows and they've been sold out… the energy is really electric —those are really incredible moments."
This past September Pettit packed up her fiddle and left for Glasgow for the year to pursue a Master's degree in music at the Royal Conservatoire of Scotland. Pettit was home-schooled to a great extent in order to accommodate her busy touring schedule and has never formally attended university. She was accepted into the performing arts school program based on her career experience and an essay she submitted as part of her application process.
 "The program I'm taking is very specialized, it's a really good fit with my goals. I know some of the faculty already," she said, adding she had studied with some of them in the past.
"I'll be working on new music throughout the year and recording — I'll be coming back to Canada to finish that project. This year will be dedicated to coming up with the arrangements and finalizing all the tracks. The school has studios, so I'm recording both in Scotland and Canada with musicians in both places."
Pettit said that being given the opportunity to travel abroad for education will give her access to artists and teachers that are not only well-versed but influential in her genre.
"They have such great resources and I feel like I can learn from so many people at the school. The faculty is top-performing musicians in this style of music especially. And Glasgow has such a vibrant scene; it's really buzzing right now — one of the largest Celtic festivals in the world is in Glasgow in January, and I'll be there for that.
"The artistic director of the program, Sir Phil Cunningham — he's been knighted — is a multi-instrumentalist and composer, I perform quite a bit of his music already. I've already recorded several of his compositions, and to have him as a mentor and be in such an inspiring environment is a great adventure," she said. "Making more international connections in the hub of Celtic music is part of my plan. It's great experience."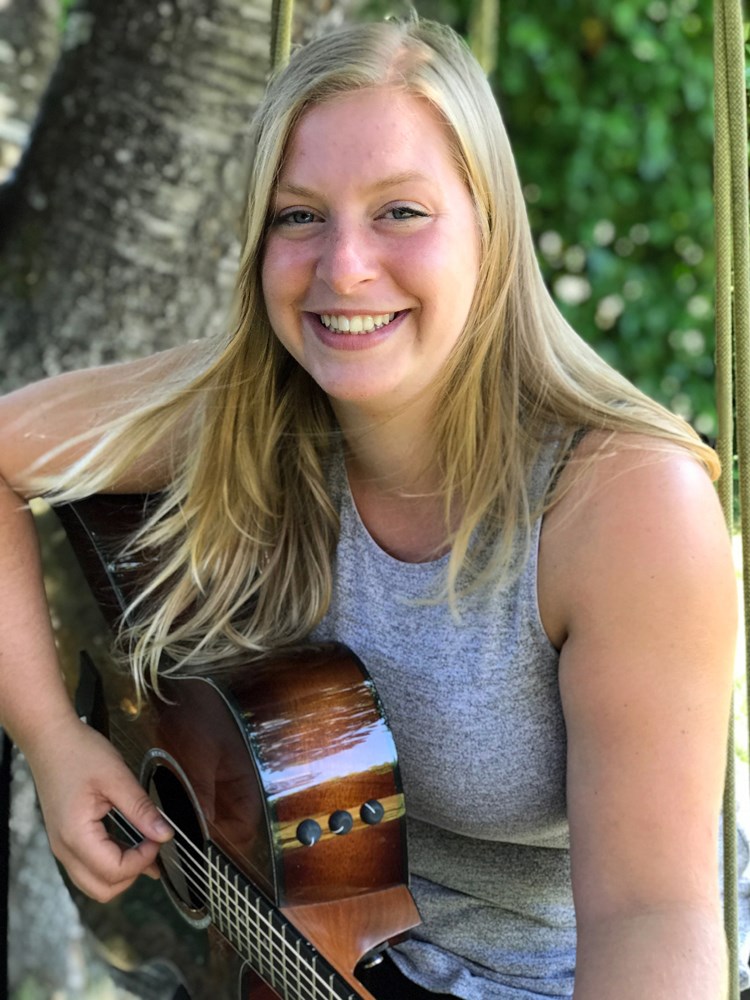 Cat Madden
Moving in the opposite direction is 23-year-old Cat Madden. Originally from the U.K., Madden came to Canada in 2015 to live and work in Whistler after completing a three-year music program at the University of East London.
"When I got here, to Canada, that's when I decided that, yeah, I'm really going to do this. I never really pushed myself in music. I always had stage fright," she said, adding it took an open mic and a few beverages in Whistler one night for her to muster the courage to put herself out there. "I was fed up with being shy and gave it everything I got. I met my first band member there that night, a guitarist, and we played together for a year."
Madden completed her band and found everyone called Squamish home, so she drove her truck — out of which she temporarily slept — 45 minutes south and started her life here. Living conditions improved quickly when the songstress found digs with fellow musician Will Ross.
"He didn't care if I was able to pay rent right away. He just wanted the house to be filled with creativity and nice people who worked hard. He knew I was a musician and needed a place to live and he gave me a break. He's been like a big brother, and I have so much admiration for him," said Madden, whose sound has been likened to that of Janis Joplin and Amy Winehouse.
With a genre best described as jazz grunge, Madden now performs as often as she can throughout the Sea to Sky Corridor, whether it's at a theatre, pub or house party, the latter being her favourite "because everyone is drinking and loves you." Her band brings a chunky groove, while Madden layers on sultry yet melodic vocals and jazz chords on the guitar. Hints of folk and rock also weave a thread through her originals.
To hear Madden sing, it's hard to believe there was a time when she didn't give it everything she's got. Her vocals are beyond powerful and it's a wonder she can sing with so much heart and soul gig after gig.
"That's what I want to do. I just want to be genuine and blow people away," she said.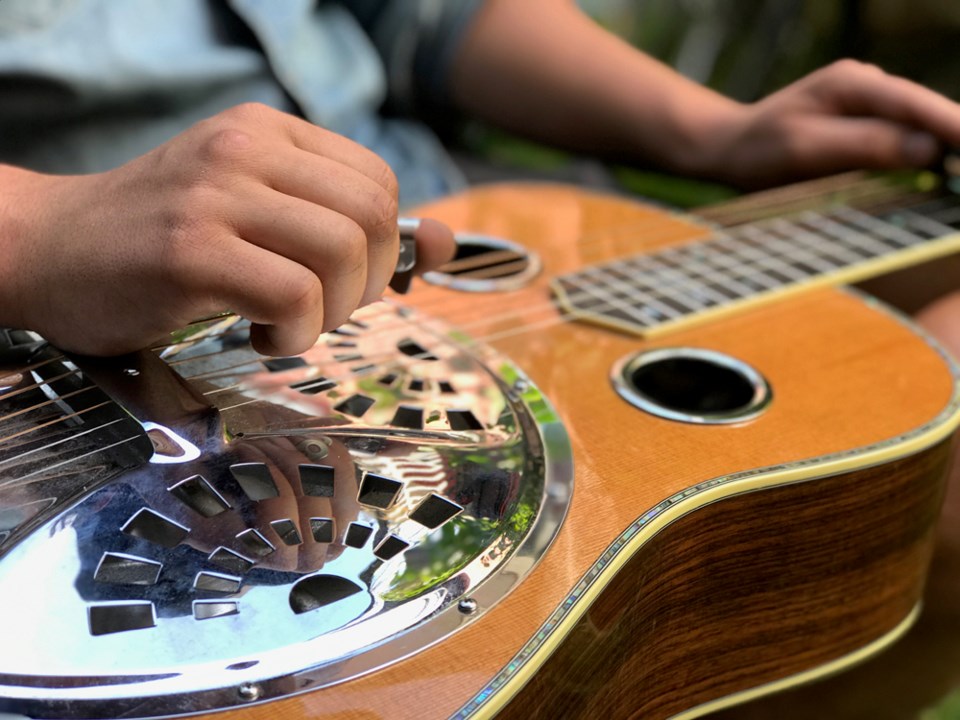 Musician Michael Kilby
Musician Michael Kilby, 20, is also a heavy-duty mechanic and is slightly self-conscious about the grease under his nails as he lifts his dobro out of his case during a photo shoot. The two professions are a bit at odds with one another, but they are equal passions of the Squamish native, and he intends to pursue them simultaneously.
For the past few years, Kilby has been a fixture around town playing countless instruments as a sideman with artists such as Cam Salay, Paul Coulter-Brown, DarkStar, the Douglas Kerr Band, as well as the renowned bluegrass band North Country and its country offshoot featuring ditties by legends like Merle Haggard.
He has a calm and unassuming demeanor that works well for him, given his chosen position of "side guy." He's proficient on guitar, fiddle, mandolin, banjo, lap steel and pedal steel, and of course, the resonator guitar — or dobro. There are still more instruments he could play given the opportunity; those are just the ones he owns and noodles around on regularly. He can also sing but tends to not like the attention.
In short, Kilby is something of a musical genius.
He enjoys a quiet life and says he's happiest at home in Squamish Valley on his porch plucking quirky lines on his guitar. He attends school a couple weeks at a time while he works toward his trades certificate. Between stints in the classroom, he can be found getting dirty working on machines and logging hours. It's an ideal set-up, he says; when he needs to go off to a gig, he simply books the time off work.
"I am learning the trade as a backup plan, sure, but I'm getting more picky about what kind of music jobs I take," he said, adding he feels it's important to be self-sufficient. "I have a lot of professional musician friends here, in the south, on the east coast, on the island… and I've seen a lot of them go far and do really well for themselves — but they are asking to borrow $20 for lunch.
"Nobody said it's going to work out. Mechanics and trades have always been a passion of mine, long before I ever played music [he picked up the fiddle first at age 9, so it's a no-brainer. If a gig or opportunity comes around where I want to go out, and it doesn't work, I can always come back to something," he said.
As for the future, it's likely that Kilby will continue to dabble at just about anything and everything that tickles his fancy.

"There's a whole bunch of different options I could take – I would love to play in a blues band, along the line of The Allman Brothers Band. I prefer something that affords me the opportunity to play a wide variety of things. I'm more into blues with a little more soul.
"I can see myself down the road as being a floater, more of a side guy. I can play most things, and I like that."

Nashville seems to call Kilby the strongest. He's studied with some of the best in the business and finds inspiration in the wide variety of players he stumbles upon virtually everywhere he goes down there.

"It's is probably where I'll end up going when it comes down to it. It's not hard to go down there, but it's hard to make it work. I've been to Nashville about five times now, just hung around, gone to shows and met guys. You walk into a bar and put a dollar into their tip jar and they just blow your mind."