"Even before snowboarding was a part of the culture, it was a very common belief that the mountains were a place to send the youth, and to go ourselves, in order to gain strength and a connection to the earth," said Court Larabee, vice-president of the First Nation Snowboard Team.
Over the past decades, the high cost of skiing and snowboarding have closed the mountains to many youth from the community. The First Nations Snowboard Team brings them up to speed.
The program introduces youngsters to the sport through a recreation stream, while the most advanced will enter into the high-performance stream that trains future athletes.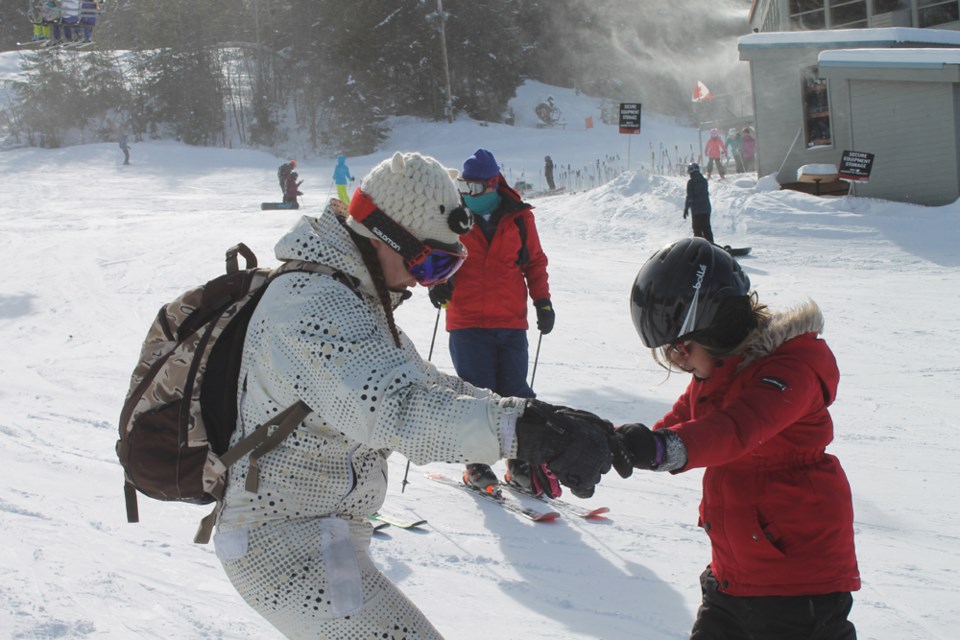 Larabee focuses on building role models in the community, while sponsors focus on podium positions. Both goals have been achieved over the past 15 years.
"The grandparents and the elders who send their children up to the mountains, they know they're coming down with some extra strength in their spirit and their mind and their body. Those same beliefs, they're still going strong today," he said.
"Also, snowboarding is just really fun – it's just a rad sport."
The team was started by Squamish Nation special projects coordinator Aaron Marchant.
While snowboarding at Grouse Mountain in the early 2000s, Marchant noticed some talented First Nation kids. They had the skill, but club fees and coaching were a considerable barrier to formal competition.
The idea of the team launched with some sponsors and partnerships with local ski resorts, and around 10  participants, in 2004.
After Whistler secured the 2010 Olympics, the program grew with funding from the Olympic Legacy fund — launching new divisions across Canada involving 400 kids at peak funding levels.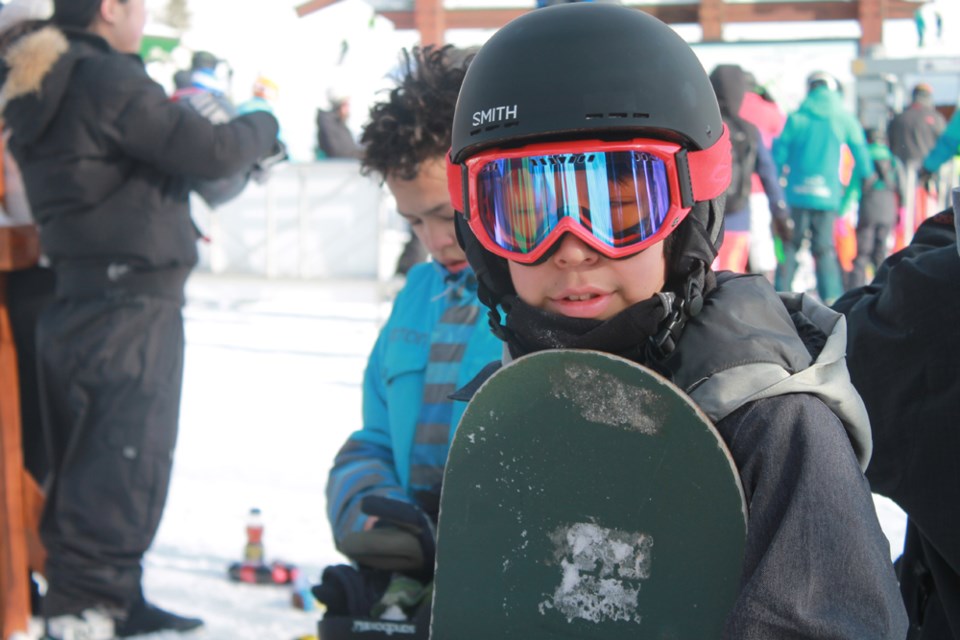 Locally, around 120 kids from the Squamish and Lil'Wat nations now snowboard in the program at Cypress, Grouse, and Whistler. Participants are provided with a seasons pass, equipment and 10 days of coaching.
"A lot of parents come out too, and they see them start changing as well, looking more fit, more confident on a board. It's very cool to watch," said Marchant.
Aspiring athletes need to set goals to continue — they sign contracts to avoid drugs and alcohol and keep up their grades in school. If they want to travel to compete, they'll need to think about summer jobs.
The road to representing Canada in the Olympics is a long one, but the Team has role models. 2018 PyeongChang competitor Spencer O'Brien, who has Kwakwaka'wakw heritage, and 2014 Sochi competitor Caroline Calvé, who has Algonquin heritage, have both supported the program.
For youth facing extra challenges — struggles with family and finances —the snowboarding becomes a holistic support system, a physical outlet, and a second family.
Growing up in Thunder Bay, Ontario, and spending part of his childhood in foster care, Larabee credits snowboarding as a source of joy and spirit in challenging times.
His love of the sport eventually led him to Whistler, and a career passing those strengths on to a younger generation.
"If a child has a season's pass and equipment, and we give them 10 days, but they can go up anytime they want, they do start to do that. It gives them a positive healthy environment," said Marchant.
"Snowboarding can help change lives."
The experience is powerful because it isn't a one-time program, he explains, and kids don't have to age out. Many have turned snowboarding into a career — becoming involved as coaches, snowboard instructors at local resorts and advocates for Indigenous sport.
The change is generational. After running for 15 years, some of the original athletes have become parents who can introduce their children to their mountain heritage.
Squamish Historical Society video