The seemingly endless places to hike, rock climb, bike and explore are one of the main reasons people live in and visit Squamish, but with all these options for adventure bring a greater risk of backcountry emergencies.
The Squamish Search and Rescue (SAR) team has more than 60 members and responds to around 100 calls a year, helping emergency personnel reach injured, lost and distressed people who need help. The volunteer team has been helping the community since 1975.
The highly-trained team is driven by a desire to help others. Here are just three members of the busy Squamish team.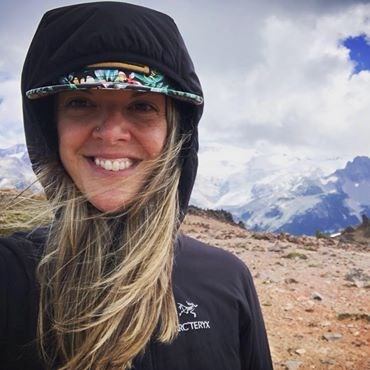 When she's not rescuing injured and lost people, you might find Natalie White hiking with her son in a harness on her chest, and her dog at her side.
She works part-time at outdoor sports company Escape Route, but spends most of her time taking care of her two-year-old son, Hudson.
White has been part of SAR for four years. She sees it as a privilege to help people in need.
"That's the best feeling," she says. "You really feel like you're making a difference in someone's life. Nothing beats that."
White enjoys the camaraderie of the group. She also likes having search and rescue expertise, knowing she is useful to the team.
Years ago, she worked for a tour company in Whistler where she was a snowmobile and ATV guide. Now she brings that experience to Squamish SAR, helping train members to perform rescues using those vehicles.
Even she's had moments where she thought she might need help herself. White recalled a time when she was climbing on Cyprus' peak with a friend: she felt her hands slipping and came close to falling.
"I was feeling uncomfortable and didn't want to go further, but she kind of coaxed me," she says. "Half-way up, my hand slipped off a rock, and I felt myself falling off and landing underneath the glacier that was behind us.
Rather than going ahead, she waited below for her friend until she finished climbing that portion of the mountain.
Volunteering for SAR "has been a really humbling experience," she says. "People can get hurt just doing the most mundane things. That could happen to me."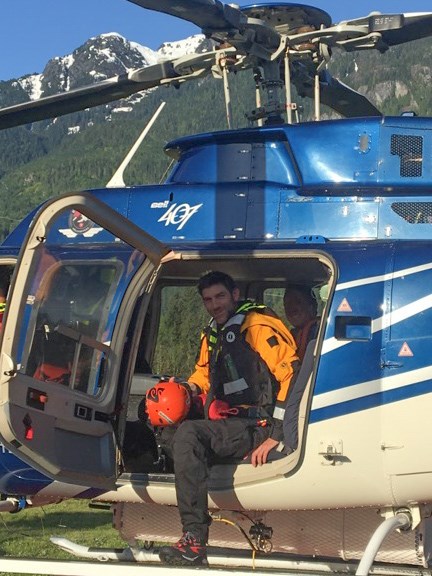 CHAD HONEY
Chad Honey has been interested in search and rescue since he was a child.
He remembers being in Grade 4 or 5 when presenters came to his school to talk about survival skills and search and rescue. His grandfather, a park ranger for 30 years, also inspired that interest.
"I've spent a lot of time in the mountains and the bush," he says. "Pretty much everybody on the team loves to be outside and has a background in the outdoors.
"I've always been keen to help people too, so it just all kind of fits, you know?"
Honey is a construction worker by trade and builds anything from custom furniture to houses.
When he's not working, Honey spends time outside or helping with the SAR team.
One aspect he finds interesting is rope rescue, which can involve repelling down slopes, or belaying a stretcher to bring an injured person to safety.
But the thing he finds most fascinating, apart from helping others, is that each rescue is different than the one before.
"You never know, when the call comes in, where you're going, what you're going to be doing, and what you'll find along the way," he says. "It's kind of a bit an adventure."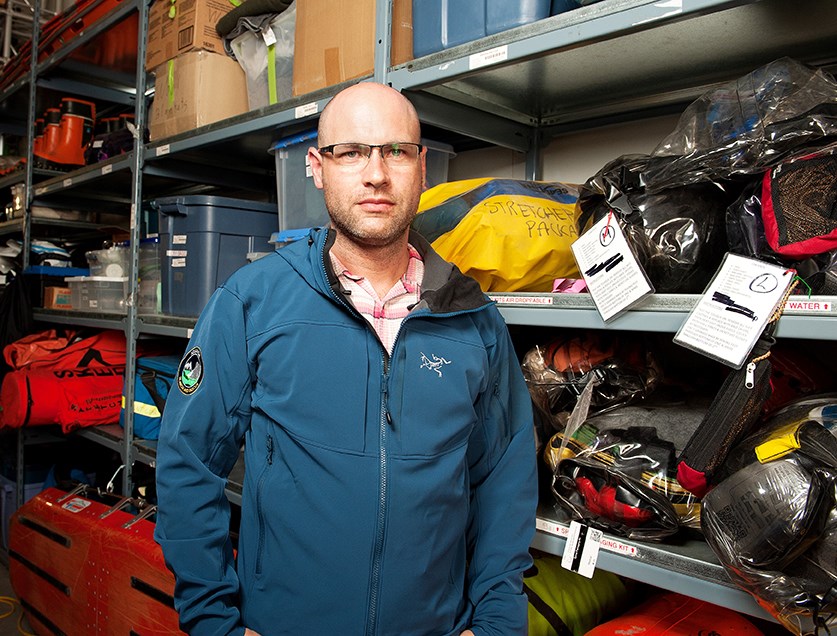 B.J. CHUTE
B.J. Chute has been a paramedic for 25 years.
Even when he isn't working, he's helping people.
By day, he's the paramedic chief for B.C. Ambulance, and in his free time, he's the president of SAR.
He signed up for SAR in 2011, just a few months after moving to Squamish from North Vancouver, something he says was a good way for him to become part of the community.
"We certainly develop a tight bond — a lot of us have — we certainly spend a lot of time together," he says. "It's had quite an effect on my community in Squamish."
As an incident commander, he takes down the initial emergency information when B.C. ambulance and the RCMP ask for help. He comes up with a plan to help the team investigate missing persons' cases, contacts the volunteers and then oversees rescue operations.
Search and rescue is something he has always been interested in.
"I enjoy spending time with like-minded people," he says. "I think that it attracts people who want to help."
Apart from helping others, he also enjoys the mental challenge involved in planning a rescue.
"I also enjoy that logistical challenge," he says. "How do we stabilize, how do we move them out of that situation they are in … I just find that it can be a really interesting process."
Being part of the team is a major time commitment: the group does around 100 calls a year. On top of that, eight months of the year there are bi-weekly training sessions for general members. Committee members spend even more time in training.
Each call can last three to five hours and can happen once or twice a weekend. About half their calls come on Sundays.
For more information, go to squamishsar.org.