Newcomers to Squamish — and by some measures, that's most people here — might be surprised at the speed with which the community has grown in the past few decades. From a largely resource-based town of 11,000 in 1991 to a mixed-economy of twice that number today, with artists, outdoor enthusiasts, hospitality employees, remote workers, entrepreneurs, techies, and commuters complementing the resource industries, Squamish is one of Canada's most rapidly growing communities.
This presents benefits and challenges, acknowledges Mayor Karen Elliott, who herself moved to Squamish only in 2012.
Preserving the natural and human components that make people want to move here in the first place while accommodating radically increased demands on infrastructure is a balancing act. Providing adequate affordable housing in a community that is disproportionately young and where a large number of residents are service employees is, the mayor acknowledges, "a tough nut to crack."
But Elliott and her council, who were elected in fall of 2018, are determined to maximize the possibilities facing the community and ameliorating the downsides of rapid growth. For example, council has slapped a "growth management boundary" around the town to avoid the kind of hellacious suburban sprawl that has infected communities all over North America.
"We are growing quickly and one of the key priorities of this council is to try to grow within our means," Elliott says. Permitting new construction only within the growth boundary means a level of density that encourages pedestrian-welcoming hubs and accessible amenities while balancing people's natural desire for privacy.
"The challenge for us is how do you build livable density?" the mayor asks. "One of the things that our council is undertaking this term is to do in-depth neighbourhood planning … recognizing that we do need to put more density around our transit routes, around our schools and around our shopping areas. We can't spare any one particular neighbourhood from a need to increase density, but we want to do it in a way that we're working with our citizens to plan what that looks like and hopefully, in the end, they make improvements that everyone is happy with over the years to come."
While many communities in Canada are struggling to meet the demands of aging populations, Squamish faces demands at both ends of the age continuum. While elders are the fastest-growing cohort here, as they are in many places, fully one in five Squamish residents is under the age of 14— that makes an incredibly youthful town. And it puts strains on existing infrastructures.
"We're trying to build this community for eight-year-olds and 80-year-olds…"
"Our rec centre is nearing capacity," says Elliott. "We have waitlists for swimming lessons and gymnastics and hockey."
Necessity being the mother of invention, council has invented a mantra that guides their work. The mayor articulates it this way: "We're trying to build this community for eight-year-olds and 80-year-olds, because, if we take care of them, it works for everybody."
Although she only moved here seven years ago, Elliott has been coming to Squamish to rock-climb since the 1990s. This and limitless other outdoor adventures have been drawing people from all over for years. The Sea to Sky Gondola allows people to experience the breathtaking scenery without the exertion, she notes. And highway upgrades in advance of the 2010 Olympics made commuting around (or visiting) the region faster and safer.
"Squamish has the sense that it's a place to be right now," says the mayor. "We already have so many smart, talented residents and we are just adding to that. … People are attracted here by our beautiful surroundings. It's accessible to the big city but it is set in a spectacular environment and so, if you do love the outdoors, you can do pretty much anything within 20 minutes of your front door, whether you enjoy being on the water, out on the trails or on the rock. It's pretty much second to none in this part of the world."
In addition to the town's entrepreneurial spirit, she cites her own experience going from newcomer to mayor in a couple of years as indicative of the welcoming nature of the place.
"If you look back on Squamish's history, the fabric of this community has been built on people pitching in to make things happen and that still rings true today," she says. "I've only lived here since 2012, so if you want to get involved, if you want to be part of helping this community to grow and become a place that is a wonderful place for people to live, then you can. Those doors are open to people. ... It's still a small town, but it's got a lot going on. If you want to go jump in with both feet, we'll welcome you wholeheartedly."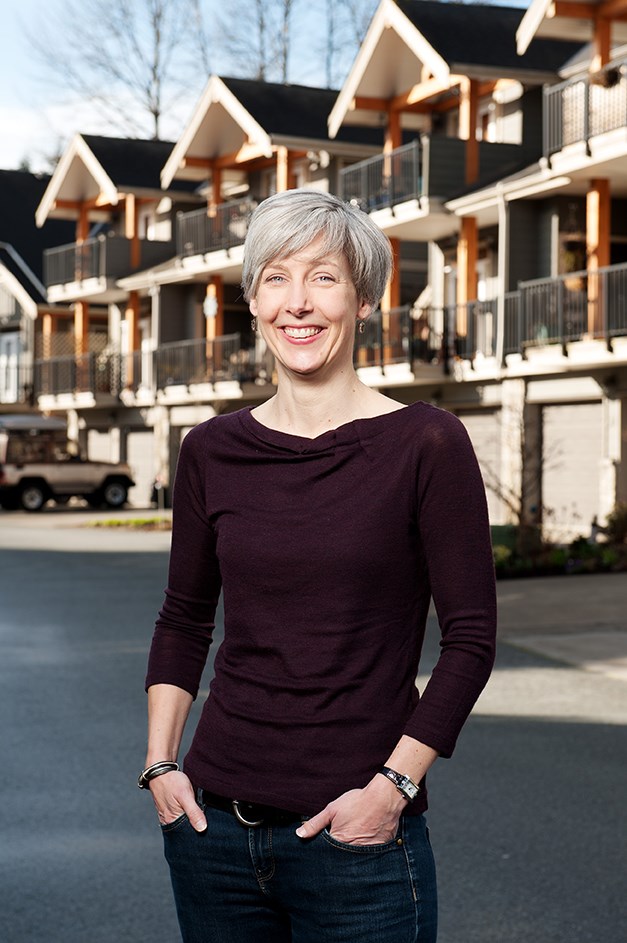 New Neighbourhoods and Developments
As part of the need to develop livable density, control sprawl and accommodate increasing populations, a number of new developments and neighbourhoods are emerging, including (among others) …
 Waterfront Landing
A master-planned community on 53 acres adjacent to Highway 99 on the former Interfor mill site, Waterfront Landing will feature about 900 townhomes and apartments, as well as a waterfront park, a public plaza with a range of amenities, shops and cafés. A 4.3-acre park is slated to include waterfront walkways, about a kilometre of pathways, a bike skills course, a community playground and beach access.
 Newport Beach Squamish
Intended to eventually accommodate 6,500 people, and featuring 21 acres of parks, public space and community facilities, Newport Beach is a monumental redevelopment on Squamish's oceanfront by developers Squamish Cornerstone Developments, a partnership between Matthews Southwest and the Squamish Nation.
 Cheekye Neighbourhood
Another partnership between the Squamish Nation and private developers, the Cheekeye Neighbourhood is to include 537 small and medium single-family lots, zoning for a "tiny home" village, 678 multifamily units in midrise apartments and townhomes, a neighbourhood centre and parks, public spaces and trail corridors, as well as a 50-acre Brackendale Farmers Institute Park.
 Sirocco
Redeveloping the Mamquam Blind Channel waterfront will be this 138-apartment development with commercial space in three, six-storey buildings, adjacent to 27 float homes and four floating commercial units.
 Under One Roof
A collaborative project between BC Housing, the District of Squamish, Squamish Helping Hands, Squamish Food Bank, Cutting Barriers Employment Training and other community partners, Under One Roof aims to provide food, shelter and social services to the most vulnerable members of the Squamish community. Ground was broken on the project in late 2018. When finished, the project will include core needs housing, a commercial kitchen, a grocery-style food bank, laundromat and versatile community gathering spaces.
 Schools
Squamish is served by the public education system (School District 48) and several private schools.
Mamquam, Brackendale Elementary and Valleycliffe Elementary offer general K to 6 curriculum, while École Squamish Elementary and Garibaldi Highlands Elementary offer English and French immersion elementary education.
Don Ross Middle School (Grades 7 to 9) and Howe Sound Secondary (Grades 10 to 12) both offer English instruction and French immersion.
The school district also operates an Aboriginal Education system that serves six Aboriginal communities: Skwxwú7mesh Uxwumixw, Lil'wat Nation, N'Quatqua Band, Samhquam Ucwalmicw, Skatin Nations, Xa'xtsa and the Metis, Inuit and Off-Reserve Aboriginal Nations.
Sea to Sky Learning Connections is the umbrella name for four programs offered in Squamish.
Aya7ayulh Chet (Cultural Journeys) offers K to Grade 6 students a culture and language program of choice. Learning Expeditions offers Grades 7 to 12 a project-based learning program of choice.
The Sea to Sky Alternative School has a day and outreach program in Squamish and a northern outreach program.
École les Aiglons is a K to 7 elementary school operated by the Conseil Scolaire Francophone, a province-wide public French-language school.
Squamish Waldorf School is a pre-K to Grade 8 Waldorf school that provides "a holistic education that addresses the intellectual, spiritual, emotional, and physical aspects of the child."
Squamish Montessori Elementary School (ages 6 to 12) is "committed to meeting the social, emotional, physical, and intellectual needs of the child."
Coast Mountain Academy (Grades 7 to 12) is a university preparatory school with fine arts, athletics and outdoor learning as well.
Quest University is Canada's first private, not-for-profit, secular liberal arts and science university devoted entirely to excellence in undergraduate education. It "seeks to reinvent higher education through its innovative philosophy and novel curriculum."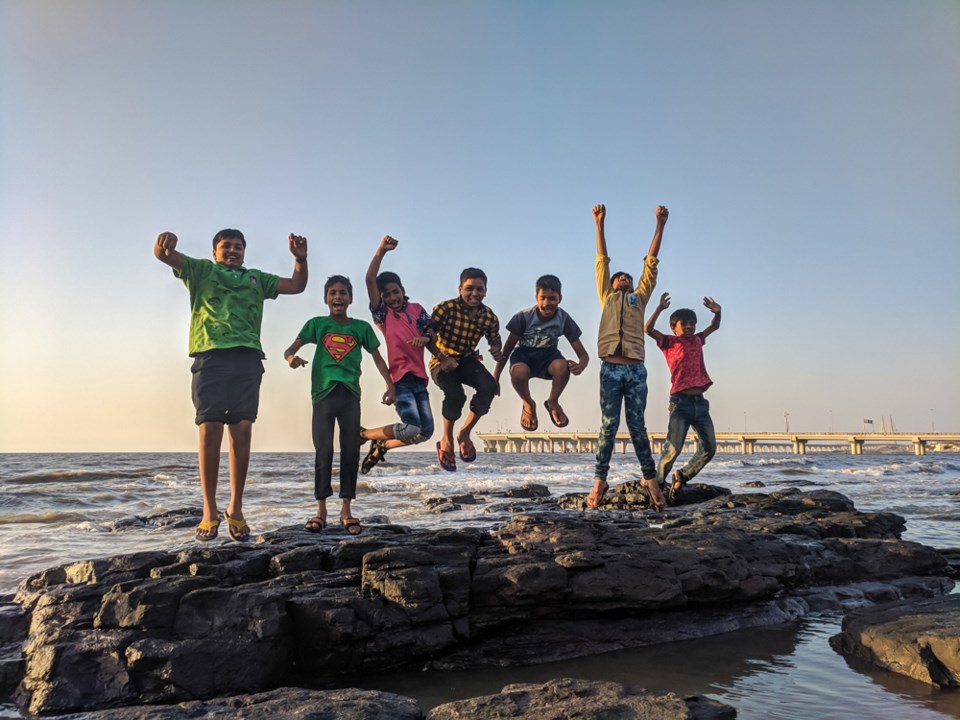 Childcare & Early Childhood Education
As the District of Squamish has focused on the needs of its growing child and family population, community collaborations led to the creation of the Squamish Children's Charter, followed by early childhood and age-friendly policy development for the Squamish2040 Official Community Plan.
In 2018, with funding from the District and the B.C. Ministry of Children and Family Development, a Squamish Child Care Needs Assessment and Strategy was developed, led by the Sea to Sky Putting Children First Initiative.
The study indicated that there were five children aged 14 and under for every available childcare space.
Almost half (49.3%) of parent survey respondents indicated they need fulltime childcare, while 41.1% required after-school care. There are 32 residential and 11 commercial childcare facilities in Squamish.
The strategy developed a range of recommendations to ensure that availability is maintained and expanded, including designating a District childcare staff liaison to support the integration of housing, transportation and child care in planning, policies and decisions; setting targets for child care spaces in neighbourhoods; and working with developers in the creation of in-kind childcare spaces.